Series:
Mindwalker
2 primary works Complete
Book 1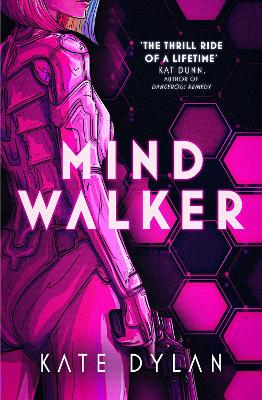 Published 1 September 2022
DO NOT SURRENDER CONTROL.

'Mindwalker is a cinematic gut punch of action and espionage. Sharp-edged, tense and thrilling, you'll be holding your breath until the last page' Tasha Suri, author of The Jasmine Throne

Eighteen-year-old Sil Sarrah is determined to die a legend. But with only twelve months left before the supercomputer grafted to her brain kills her, Sil's time is quickly running out.

In the ten years she's been rescuing field agents for the Syntex corporation - by commandeering their minds from afar and leading them to safety - Sil hasn't lost a single life. And she's not about to start now.

But when a critical mission goes south, Sil is forced to flee the very company she once called home.

Desperate to prove she's no traitor, Sil infiltrates the Analog Army, an activist faction working to bring Syntex down. Her plan: to win back her employer's trust by destroying the group from within. Instead, she and the Army's reckless leader, Ryder, uncover a horrifying truth that threatens to undo all the good she's ever done.

With her tech rapidly degrading and her new ally keeping dangerous secrets of his own, Sil must find a way to stop Syntex in order to save her friends, her reputation - and maybe even herself.

'The thrill ride of a lifetime' Kat Dunn

'Pure adrenaline shot straight into your veins' Jesse Q. Sutanto

'Utterly enthralling' Saara El-Arifi

'This book will leave you breathless' Vaishnavi Patel

'Ridiculously thrilling' Claire Winn

'A vibrant thrill ride from start to finish!' Meg Long
---
Book 2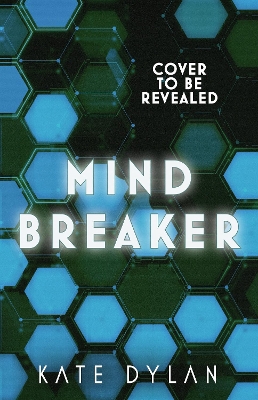 Published 14 September 2023
No more quiet rebellions.

Born into a religious, anti-tech cult, seventeen-year-old Indra lives a simple, mod-free existence on the fringe of society. But when an illicit trip to the city leaves her with a debilitating - and terminal - condition, Indra must make a choice: die faithful, or betray her Order and accept the cure Glindell Technologies is offering.

Forced to sign over full ownership of her life, Indra is horrified to learn how Glindell chose to save her mind and body. On the outside, she still looks the same. On the inside, Indra's not so sure. She's missing time, for one thing, and more than once, she finds herself in places she really shouldn't be, with no memory of how she got there and abilities she can't explain.

So when news breaks of a vicious attack against Glindell's biggest rival, Indra begins to suspect the worst about her new master. With help from her one friend at the company, Tian - a research assistant with a genius IQ and a smile that won't quit - Indra manages to escape the lab. Then together with the anti-corp faction she and Tian turn to for help, Indra must uncover the truth behind the procedure that saved her life, before Glindell can use it to change the face of technology - and what it means to be human - forever.
---