Series:
Heaven Official's Blessing: Tian Guan Ci Fu
3 primary works
Book 2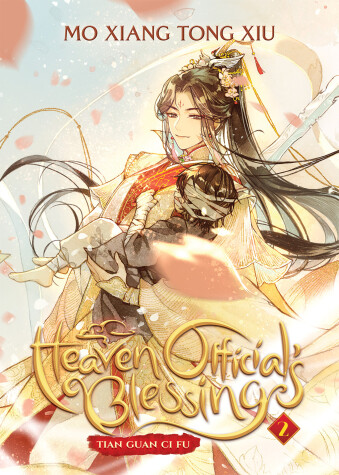 Published 15 February 2022
THE TOUCH OF A HAND, A ROLL OF THE DICE

Xie Lian has confirmed that the bewitching youth San Lang is actually Hua Cheng, one of the Four Calamities and a supreme ghost despised by all heavenly officials. Still, he has trouble matching the terror of his companion's reputation with the charming, clever, and protective young man he's come to know.
 
When a distress signal leads Xie Lian into Ghost City, a bustling metropolis containing all the horrors and delights of the dead, he sees Hua Cheng in his element—and his true form—for the first time. But despite their chemistry and care for one another, there are missions to fulfill and secrets to uncover, and Xie Lian's centuries of troubled history are never far behind.
 
---
Book 3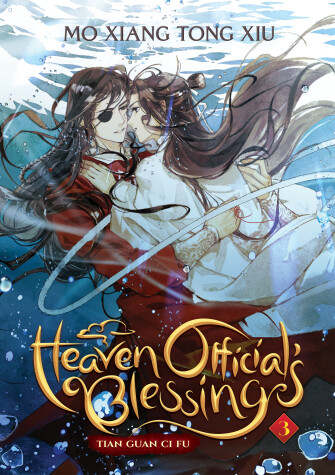 SOMETHING TO FIGHT FOR, SOMEONE TO LIVE FOR

Gods should never meddle in the affairs of mortals, but Xie Lian is not one to follow the rules when lives are at risk. He spits in the face of heaven and its laws and descends in a fury to save his country from drought and civil war. Yet this golden child gets a harsh dose of reality when he discovers just how little one individual—even a god—can do to save a crumbling nation. As the people reject and betray him, one young soldier stands by Xie Lian—a boy with a face wrapped in bandages and a fierce loyalty in his heart. In this chaotic past, can an unshakable bond grow from the ashes of unimaginable destruction?
 
---
Book 4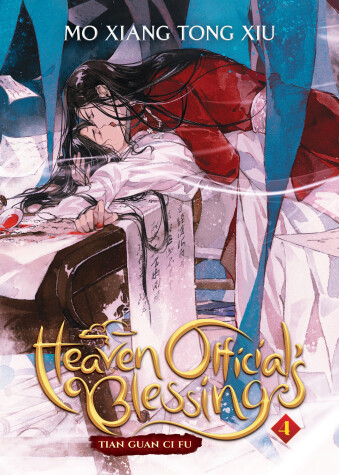 Published 27 September 2022
Born the crown prince of a prosperous kingdom, Xie Lian was renowned for his beauty, strength, and purity. His years of dedication and noble deeds allowed him to ascend to godhood. But those who rise, can also fall... and fall he does, cast from the Heavens again and again and banished to the mortal realm.

Eight hundred years after his mortal life, Xie Lian has ascended to godhood for the third time. Now only a lowly scrap collector, he is dispatched to wander the earthly realm to take on tasks appointed by the heavens to pay back debts and maintain his divinity. Aided by old friends and foes alike, and graced with the company of a mysterious young man with whom he feels an instant connection, Xie Lian must confront the horrors of his past in order to dispel the curse of his present.

This Chinese xianxia fantasy novel series built around the romanticised love between two men (danmei) is the newest work from author Mo Xiang Tong Xiu, and has spawned an ongoing multimedia franchise that's beloved across the world - including the animated series (donghua) that amassed 100 million views in just its first month.
---