Series:
Grandmaster of Demonic Cultivation: Mo Dao Zu Shi
2 primary works
Book 1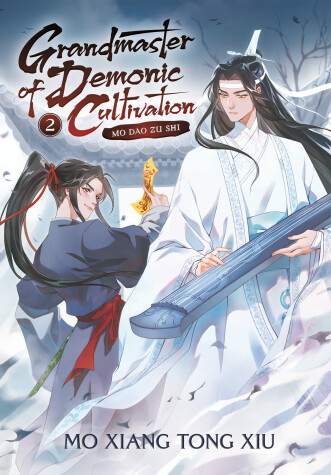 HAUNTED BY SIN

Following the trail of a dismembered corpse, Wei Wuxian and Lan Wangji arrive at the gates of Yi City: an old, abandoned town shrouded in mist and restless spirits. A fiendish foe awaits them in the shadows, heralding a tale of heartbreak and tragedy. When the mysterious corpse's identity is finally revealed, the hunt for its killer plunges Wei Wuxian back into the depths of the cultivation world's politics, where he must keep his enemies close and Lan Wangji even closer.
---
Book 3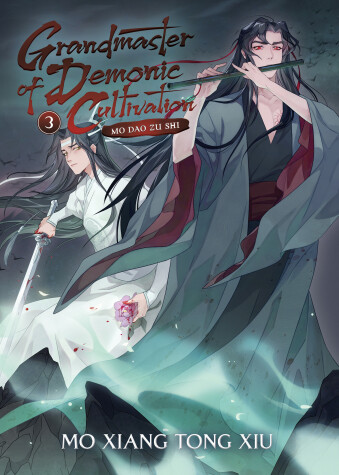 Wei Wuxian was once one of the most powerful men of his generation, a talented and clever young cultivator who harnessed martial arts and spirituality into powerful abilities. But when the horrors of war led him to seek more power through demonic cultivation, the world's respect for his abilities turned to fear, and his death was celebrated throughout the land.

Years later, he awakens in the body of an aggrieved young man who sacrifices his soul so that Wei Wuxian can exact revenge on his behalf. Though granted a second life, Wei Wuxian is not free from his first, nor the mysteries that appear before him now. Yet this time, he'll face it all with the righteous and esteemed Lan Wangji at his side, another powerful cultivator whose unwavering dedication and shared memories of their past will help shine a light on the dark truths that surround them.

This Chinese xianxia fantasy novel series built around the romanticized love between two men (danmei) has been translated into numerous languages and spawned a multimedia franchise that has taken the globe by storm, including the massively popular live-action series The Untamed available now on Netflix, YouTube, and more. The Seven Seas English-language edition will include exclusive, all-new covers from Jin Fang (jinzillaa), interior illustrations from Marina Privalova (BaoshanKaro), and a translation by Suika (yummysuika) with editor Pengie (pengiesama).
---