Series:
Nine Lives Magic
3 primary works
Book 1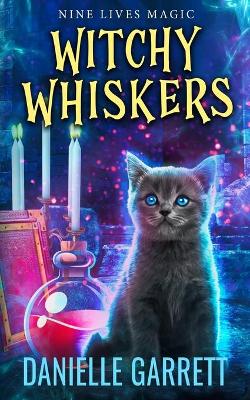 Have you ever wished your cat could talk to you? If so, allow my story to be your cautionary tale.
My life was going just fine by most standards. I ran a successful business in a tight-knit magical community, and lived just blocks from a beautiful lake and series of hiking trails.
Then Selene showed up.
According to some magical code I inherit my aunt's ancient familiar; a grumpy ten-pound cat with a broken filter. She fancies herself something of a saber-toothed tiger, and claims to have wrestled the thread of her ninth life from the hands of the Fates themselves — although, I'm pretty sure that last part isn't true.
Almost positive.
I'm still looking into the magical fine print, but in the meantime I'm stuck as the guardian to a cat with the personality of Sophia from the Golden Girls. Oh, and by another cruel twist of fate, my ex-husband just moved back into town. I thought I couldn't take any more, but when a murder rocks my small community, I wind up entangled in the investigation thanks to a handsome stranger.
If only life came equipped with a rewind button.
---
Book 2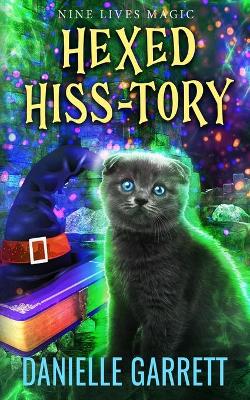 Have you ever wished your cat could talk to you? If so, allow my story to be your cautionary tale.
My aunt Lavender is in danger and it's up to me and my reluctant familiar to save her.
Unfortunately, the sassy cat isn't big on the whole concept of teamwork.
With no idea where Lavender is and our leads in short supply, we turn to an archivist who might have the answers to our questions. But when he turns up dead under suspicious circumstances, our last glimmer of hope goes dark.
Unless … the secrets to my aunt's disappearance are tangled up in the famed archivist's sudden death. The police are quick to write it off as a tragic accident, leaving it up to me and Selene to crack the case and discover his link to Aunt Lavender.
I just hope we aren't too late.
**Cora and Selene's hiss-terical adventures continue in this new paranormal cozy mystery from Danielle Garrett. Perfect for anyone who wanted to adopt Salem from Sabrina the Teenage Witch.**
---
Book 3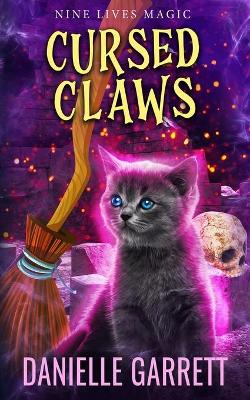 Published 21 September 2021
Have you ever wished your cat could talk to you? If so, allow my story to be your cautionary tale.
Tracking down Aunt Lavender's kidnapper is proving to be more difficult than running through a swimming pool filled with peanut butter. Every lead we uncover ends with more questions than answers.
We're running out of ideas—and time, too. The mysterious Golden Lotus seems to hold the key to the investigation, but no one can tell us what it does or why Aunt Lavender might have been looking for it.
And if that wasn't enough to keep both my cranky feline familiar and me completely occupied, we find ourselves thrust into the center of another criminal investigation—this time as the lead suspects.
We have to work together to clear our names and get the Winterspell PD off our tails so we can continue our hunt for Aunt Lavender and the mysterious Golden Lotus.
Time is burning faster than the wick on one of my enchanted candles, and I fear it's about to sputter out.
**Cursed Claws is book three in the Nine Lives Magic series by Danielle Garrett. These magical cozy mysteries are full of hijinks and purr-fect for anyone who wanted to adopt Salem from Sabrina the Teenage Witch.**
---