Series:
These Hollow Vows
2 primary works Complete
Book 1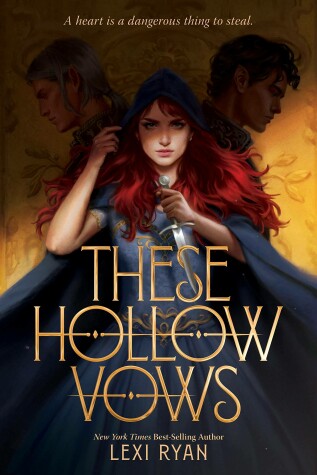 A heart is a dangerous thing to steal.

From New York Times bestselling author Lexi Ryan, Cruel Prince meets A Court of Thorns and Roses in this sexy, action-packed fantasy about a girl who is caught between two treacherous faerie courts and their dangerously seductive princes.

Brie would do anything before making a deal with the Fae; death is better than their vicious schemes. But when her sister is taken by the sadistic king of the Unseelie court, there is nothing Brie wouldn't do to get her back-including making a deal with the king himself to steal three magical relics from the rival Seelie court.

Gaining unfettered access to the Seelie court is easier said than done. Brie's only choice is to pose as a potential bride for the Seelie Prince, Ronan-a prince who's not quite as wicked as she once thought. Unwilling to let her heart distract her, she accepts help from a band of Unseelie misfits with their own secret agenda. But as Brie spends time with their mysterious leader, Finn, she finds herself struggling to resist his seductive charm.

Caught between two dangerous courts, Brie must decide who to trust with her loyalty . . . and with her heart.
---
Book 2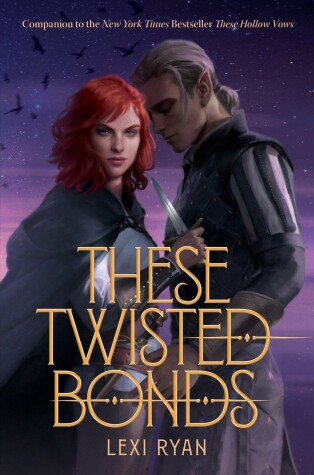 In this thrilling conclusion to These Hollow Vows—the sexy, action-packed fantasy by New York Times best-selling author Lexi Ryan that started it all—Brie finds herself caught between two princes and two destinies while the future of the fae realm hangs in the balance.

After Abriella's sister was sold to the fae, she thought life couldn't get any worse. But when she suddenly finds herself caught in a web of lies of her own making--loving two princes and trusting neither--things are not quite as clear as she once thought.

As civil war wages in the Court of Darkness, Brie finds herself unable to choose a side. How can she know where she stands when she doesn't even know herself anymore? In this darkly romantic thrill ride, the more Faerie is torn apart from the inside, the clearer it becomes that prophecies don't lie and Brie has a role to play in the fate of this magical realm--whether she likes it or not.
---