Series:
Loveboat, Taipei
2 primary works
Book 1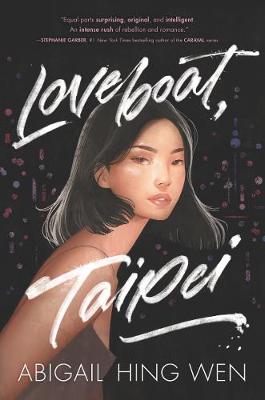 "Our cousins have done this program," Sophie whispers. "Best kept secret. Zero supervision."
And just like that, Ever Wong's summer takes an unexpected turn. Gone is Chien Tan, the strict educational program in Taiwan that Ever was expecting. In its place, she finds Loveboat: a summer-long free-for-all where hookups abound, adults turn a blind eye, snake-blood sake flows abundantly, and the nightlife runs nonstop.
But not every student is quite what they seem:
Ever is working toward becoming a doctor but nurses a secret passion for dance.
Rick Woo is the Yale-bound child prodigy bane of Ever's existence whose perfection hides a secret.
Boy-crazy, fashion-obsessed Sophie Ha turns out to have more to her than meets the eye.
And under sexy Xavier Yeh's shell is buried a shameful truth he'll never admit.
When these students' lives collide, it's guaranteed to be a summer Ever will never forget.
---
Book 2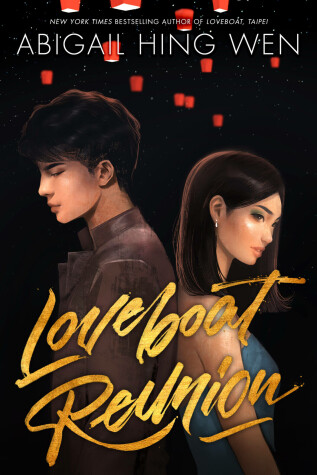 Published 25 January 2022
This companion novel to Abigail Hing Wen's New York Times bestselling debut, Loveboat, Taipei, follows two fan favorite characters—Sophie and Xavier—as they reconnect and write their own futures on a wild, unexpected Loveboat reunion.
Sophie Ha and Xavier Yeh have what some would call a tumultuous past.
It's a classic tale of girl-meets-boy, boy-meets-other-girl, heart-gets-broken, revenge-is-plotted, everything-blows-up. Spectacularly.
At least they're friends now. They've left the drama behind them back in Taipei—at their summer program, Loveboat—forever.
Now fall is here, and it's time to focus on what really matters. Sophie is determined to be the best student Dartmouth's ever had. Forget finding the right guy to make her dreams come true—Sophie is going to make her future happen for herself. Xavier, on the other hand, just wants to stay under his overbearing father's radar, collect his trust fund when he turns eighteen, and concentrate on what makes him happy, for the first time ever.
But the world doesn't seem to want Sophie and Xavier to succeed. Sophie's college professor thinks her first major project is "too feminine." Xavier's father gives him an ultimatum: finish high school or be cut off from his inheritance.
Then Sophie and Xavier find themselves on a wild, nonstop Loveboat reunion, each trying to resist the chemistry that originally led to them to combust. As they grow closer, they hatch a plan to take control of their own futures. Step one? Break all the rules.
Expansive and romantic, glamorous and tender, Loveboat Reunion takes readers back to Taipei through the eyes of Sophie and Xavier, on an unforgettable journey of glittering revelry and self-discovery that's perfect for fans of Jenny Han and Mary H. K. Choi.
---