Series:
The Fireborn Epic
2 primary works
Book 1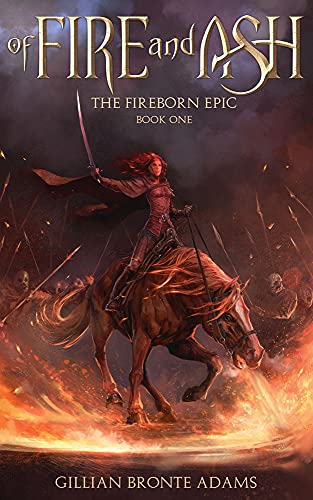 Published 7 December 2021
She rides a fireborn, a steed of fire and ash, trained for destruction.

Ceridwen tal Desmond dreams of ruling like her father over the nation of Soldonia, where warriors ride to battle on magical steeds—soaring on storm winds, vanishing in shadow, quaking the earth, and summoning the sea. After a tragic accident claims her twin brother, she is exiled and sworn to atonement by spending her life—or death—for her people.

But when invaders spill onto Soldonia's shores and traitors seize upon the chaos to murder her father, Ceridwen claims the crown to keep the nation from splintering. Combatting overwhelming odds and looming civil war, she begins to wonder if the greatest threat to the kingdom may, in fact, be her.

With fire before her and ash in her wake, how can she hope to unite instead of destroy?

Flames rage and oceans rise in this explosive first installment of The Fireborn Epic as the exiled heir, a novice priest, and a reluctant rebel wage war against a hidden power that threatens to shake the world.
---
Book 2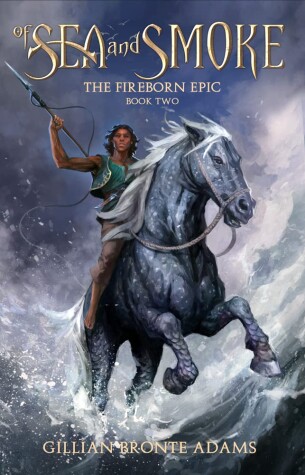 Published 21 November 2023
He rides a seablood, a steed of salt and spray, born to challenge the tides.

Six years ago, the wrong brother survived, and nothing will ever convince Rafi Tetrani otherwise. But he is done running from his past, and from the truth. As civil war threatens Ceridwen's tenuous rule in Soldonia, Rafi vows to fight the usurper sitting on the imperial throne of Nadaar, even if it means shouldering his brother's responsibilities as the empire's lost heir.

The stolen shipload of magical warhorses offers just the edge he needs. But the steeds have been demanded in ransom by the emperor's ruthless assassin, and if Rafi hopes to raise a band of riders, he must first outwit his brother's murderer.

Yet when his best efforts end in disaster, and an audacious raid sparks an empire-wide manhunt, even forging an unexpected alliance might not be enough to help Rafi turn the tides, let alone outrace the wave of destruction intent on sweeping them all away.

Seas boil and jungles burn in this tempestuous second installment of The Fireborn Epic as the outcast queen, captive missionary, and royal rebel strive to unearth the mysterious power that hungers for their world.
---