Series:
Friends
1 total work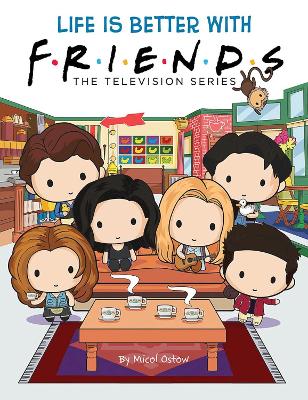 Published 4 November 2021
 


Friends fans of all ages will love this
all-new picture book with adorable art, based on the blockbuster
TV show!
For when it hasn't been your day, your week, your month, or even
your year … your friends will be there for you!


Rediscover many of the amazing and heart-warming moments that
Ross, Rachel, Monica, Phoebe, Chandler and Joey experienced in the
hit TV show Friends.


You'll get to see:





Central Perk

Rachel and Monica's apartment

Marcel the monkey and a whole lot more.



With an adorable art style and a focus on key moments,
this is the picture book you've been waiting for!
---