Series:
HMRC
2 primary works 3 total works planned
Book 1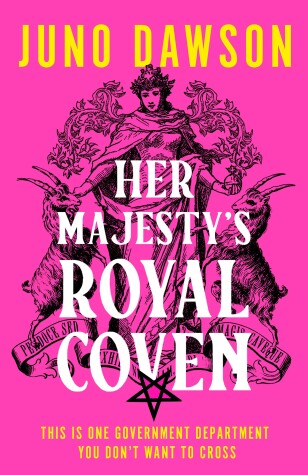 THE NO.1
SUNDAY TIMES
BESTSELLER
'Juno Dawson is at the top of her game in this vibrant and meticulous take on witchcraft. Her characteristic wit and grit shine through'
Samantha Shannon
Hidden among us is a secret government department of witches known as Her Majesty's Royal Coven.
They protect crown and country from magical forces and otherworldly evil, but their greatest enemy will come from within…
There are whisperings of a prophecy that will bring the coven to its knees, and four best friends are about to be caught at the centre.
Life as a modern witch was never simple … but now it's about to get apocalyptic.
Prepare to be bewitched by Juno Dawson's first adult series. A story of ancient prophecies and modern dating, of sacred sisterhood and demonic frenemies.
---
Book 2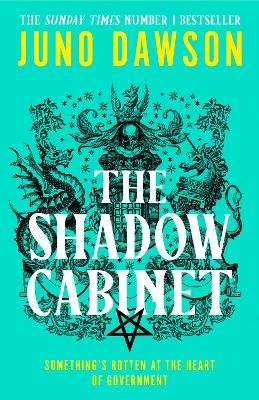 The follow-up to the sensational #1
Sunday Times
bestseller
Her Majesty's Royal Coven
All is not as it seems within the halls of Her Majesty's Royal Coven…
Despite thinking they've thwarted the prophecy, the witches are still reeling from the events of the past few months.
Ciara now occupies her twin sister's body as she prepares to take on the role of High Priestess. But why are the sinister government agents of the Shadow Cabinet so invested in her coronation?
And then there's the small matter of Dabney Hale: freshly escaped from Grierlings prison, he's on the hunt for a mythical object that will give him unimaginable power. Leonie's brother is on the trail, but doesn't know the danger he now faces, and so she sets off to bring him home and bring Hale to justice.
Meanwhile, Theo and Holly are left to their own devices. Theo to work out how her miraculous transformation took place and Holly to discover what's going on with her mum and dad. Elle's Instagram-perfect world is about to come crashing down in the most terrifying way.
Payback's a witch as Ciara, Leonie, Elle, Theo and Holly are about to find out.
Readers are spellbound by HMRC:
'Juno Dawson is at the top of her game in this vibrant and meticulous take on witchcraft. Her characteristic wit and grit shine through' Samantha Shannon
'I fell in love with her coven' Kiran Millwood Hargrave
'A breath of fresh air' Joanne Harris
'Utterly compelling' Louise O'Neill
'I devoured this' Lindsey Kelk
'Thrilling and hair-raising' Russell T Davies
---