Series:
Mutant City
2 primary works
Book 1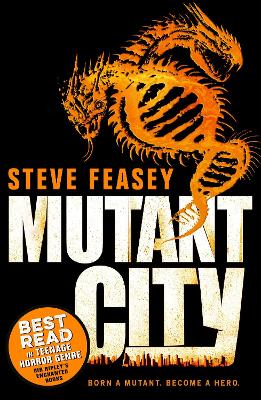 Fifty years ago, the world was almost destroyed by a chemical war. Now the world is divided: the mutants and the pure, the broken and the privileged, the damaged and the perfect.

Thirteen years ago, a covert government experimental facility was shut down and its residents killed. The secrets it held died with them. But five extraordinary kids survived.

Today four teenagers are about to discover that their mutant blood brings with it special powers. Rush and three brothers and sisters he can't remember. Two rival factions are chasing them. One by one, they face the enemy. Together, they might just stay alive . . .
---
Book 2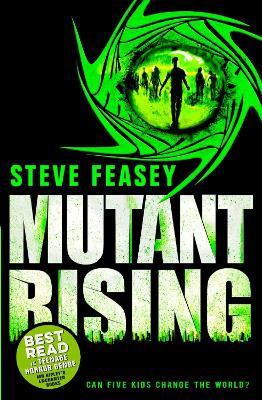 Published 25 February 2016
The world has changed for Rush since he discovered that he wasn't the only one. A Mutant with powers that the Pure government would kill for, there are five kids like him on Scorched Earth, hidden from the world until now. Rush: telekinetic; Anya: shapeshifter; Jax: mind reader; Flea: time-stopper; Brick: healer.

As their powers grow, Rush knows that they have a mission that means more than their own survival. Together, they're like the ultimate weapon – they might just beat the evil government of President Melk. But someone will stop at nothing to break them up. And as Melk threatens to destroy the entire Mutant city, Rush's feelings for Tia, one of the Pure, threaten to complicate everything ...

A brilliant follow-up to Mutant City, packed with action, adventure and a collection of unlikely heroes – plus two spectacularly good villains, to boot. Perfect for fans of X-Men, Charlie Higson and action-packed sci-fi extravaganzas.
---