Series:
The Cerulean Airship
2 primary works
Book 1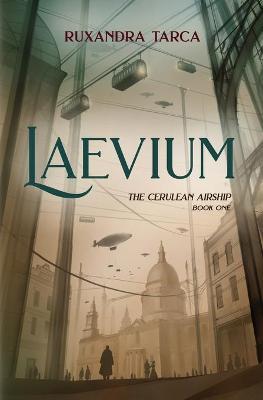 Published 19 December 2020
Building Her Majesty's new airship for the Engineers World Gathering is no small matter. Especially when a groundbreaking discovery is at stake, and dark secrets are lurking in the shadows.
In a Neo-Victorian London of mechanical horses and aerial gondotrams, airship engineer Jasper Kendall Asher has a bright future ahead as the youngest member of the Engineers Order and a secret agent in Her Majesty's service. But a terrible accident brutally changes the course of his career, sending him instead to a dull life as a mechanic among the poor of St. Giles.
Three years later, unusual circumstances give him the opportunity to return into service as the main engineer for the Queen's new airship—and a chance to uncover the truth behind the unfortunate event that changed his life.
Along with an outlandish woman navigator, a reckless female agent, and his taciturn brother, Jasper resumes his work. From his workbench, to London's airharbour, to remote Scottish villages, he follows the trail of a scientific discovery that promises to reveal much darker plots than he initially imagined in his search for answers.
---
Book 2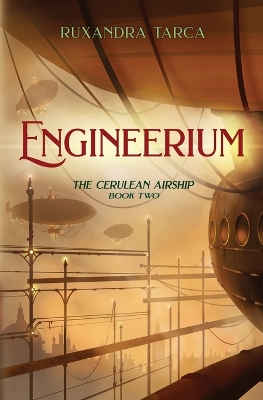 Published 30 January 2023
Jasper's work on his new airship is anything but smooth. And when an outstanding rival project appears from the other side of the world, his efforts border the impossible.
With the Engineers Order's approval and an unexpected addition to the team to help them, airship engineer Jasper Kendall Asher and aeronaut Ivy Blackwell are ready to see their airship come to life. Or so they think – until a series of unsettling newspaper articles make their workers quit one by one.
To make matters worse, a powerful contender for the title of England's representative to the Engineers World Gathering not only challenges their project, but also throws Ivy and her airship into an unwanted race against time from London to the Australian colonies and back. When unforeseen events change the journey's course, relationships and loyalties are put to test.
With scarce resources and only a few months left until the most anticipated engineering event in the world, Jasper must find a way to protect his work and his place at the Gathering. Opening a case with Her Majesty's Office of Classified Affairs seems a good idea for this purpose. So long as he follows the right trail…
---