Series:
Da'Valia Trilogy
3 primary works Complete
Book 1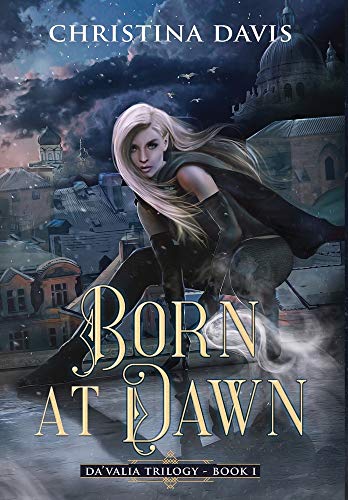 Published 15 November 2020
When a heist goes terribly wrong and the binding spell holding 17-year-old Neva's powers at bay is shattered, the half-human thief knows she's in trouble.
Neva has always hidden her Da'Valian heritage while working risky jobs to make a name for herself and serving at her family's tavern, but she won't be able to hide much longer. She can either risk the safety of those she cares about or seek out her mother's people to gain control over her emerging powers.
The Da'Valia are beautiful, brutal creatures created by the god of war, and the austere Da'Valian soldier Astiand reluctantly agrees to take Neva to his clan under his protection. She makes unexpected friends, including the handsome fighter Emiliand, and a new enemy in the clan's ruthless leader.
Spying on her guardian, the sly heroine quickly discovers just how deep she has stumbled into a dangerous, developing clan feud. Will she be able to embrace who she is in time to keep her loved ones safe?
- This book is about a race of warriors and contains violent scenes, which may not be suitable for all audiences.
---
Book 2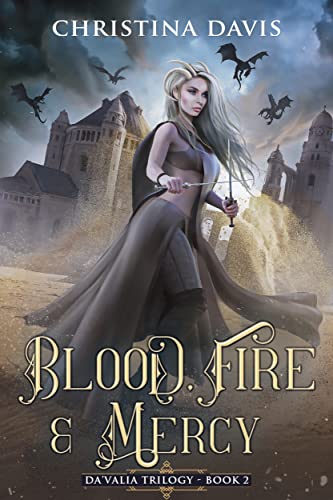 Published 10 November 2021
Brace yourself for the second installment of the Da'Valia Trilogy. Neva's adventure picks up after Born at Dawn with our favorite teen thief trying to revive her Lynx identity, but she'll get far more than she bargained for with her next job.

18-year-old thief Neva Roberts has been living on the run since absconding with the Eye, a powerful piece of the greatest weapon ever created. But she's running from more than just the Da'Voda clan's cold-hearted ruler. She has exiled herself to a barren land, alone and far from everyone she loves, trying to forget the pain she caused.

When Trinizhi's squad of assassins catches up with Neva, her life on the run comes to an abrupt end, and the ultimate betrayal is unveiled. Only one person - Astiand - knew where she was hiding. One thing is for certain: he'll pay when she sees him again.

With the help of Emiliand and a new Djinn friend, Neva will return to her homeland for the job of a lifetime. Burdened by her past and up against impossible odds, will she be able to forgive herself in time to win the race for the Sword of Elon?
---
Book 3 Published 14 September 2022
Infinite Night is the exciting conclusion of the Da'Valia Trilogy.
---