Series:
The Brilliant Death
2 primary works Complete
Book 1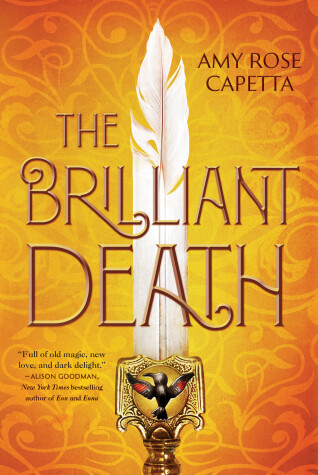 Published 30 October 2018
Teodora di Sangro is used to hiding her magical ability to transform enemies into music boxes and mirrors. Nobody knows she's a strega—and she aims to keep it that way.

The she meets Cielo—and everything changes.

A strega who can switch outward form as effortlessly as turning a page in a book, Cielo shows Teodora what her life could be like if she masters the power she's been keeping secret. And not a moment too soon:  the ruler of Vinalia has poisoned the patriarchs of the country's five controlling families, including Teodora's father, and demands that each family send a son to the palace.

If she wants to save her family, Teodora must travel to the capital—not disguised as a boy, but transformed into one. But the road to the capital, and to bridling her powers, is full of enemies and complications, including the one she least expects: falling in love.
---
Book 2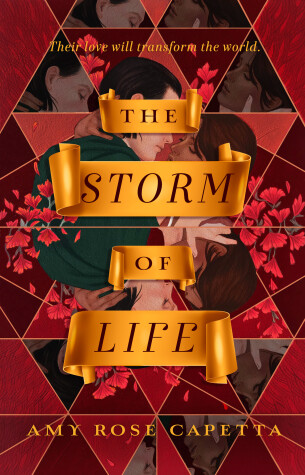 The sumptuous and powerful conclusion to the gender-fluid duet begun by The Brilliant Death, hailed in a starred review by Kirkus as "a delicious and magical intrigue too tempting not to devour."

By turns thrilling, witty, and heartbreaking, this dramatic conclusion to the Brilliant Death duet transports us to a Vinalia on the verge of transformation and radiates with the electric power of love.

With her power over magic finally in hand, and her love for Cielo at last confessed, Teodora di Sangro should be on top of the world. But the country of Vinalia is in chaos as the dictator like Capo threatens to plunge them all into war and capture every strega in the land--including Teo and Cielo.

Teo knows she can't take down the Capo alone. She must convince a small band of streghe who have been hiding in plain sight to join her in the cause. But as she struggles to bring them together, she discovers a far deadlier enemy than the Capo has been hunting her all along. Now everyone--especially Cielo--is in danger. What lengths will Teo go to in order to unite her country and save the one she loves?
---