Series:
Silver Bayonet
1 primary work • 2 total works
Book 1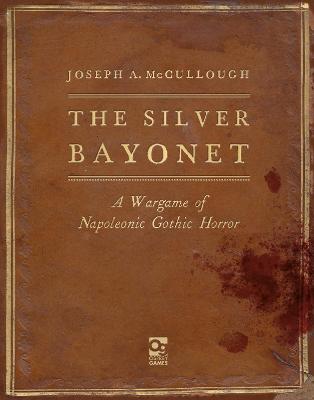 Published 11 November 2021
As the wars of Napoleon ravage Europe, chaos and fear reign and the darkness that once clung to the shadows has been emboldened. Supernatural creatures - vampires, werewolves, ghouls, and worse take advantage of the havoc, striking out at isolated farms, villages, and even military units. Whether they are pursuing some master plan or simply revelling in their newfound freedom is unknown. Most people dismiss reports of these slaughters as the rantings of madmen or the lies of deserters, but a few know better...

The Silver Bayonet is a skirmish wargame of gothic horror set during the Napoleonic Wars. Each player forms an elite band of monster hunters drawn from the ranks of one of the great powers. Riflemen, swordsmen, and engineers fight side-by-side with mystics, occultists, and even those few supernatural creatures that can be controlled or reasoned with enough to make common cause. The game can be played solo, co-operatively, or competitively, with players progressing through a series of interlinked adventures with their soldiers gaining experience and suffering grievous wounds, and their units triumphing... or falling in the face of the shadows. It is a game of action and adventure, where musket and sabre meet tooth and claw.
---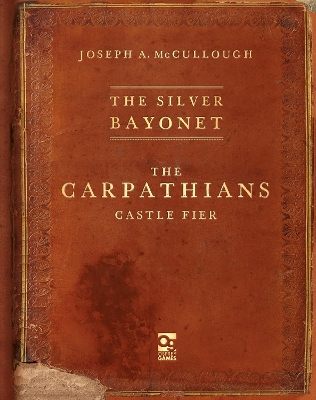 Recruit new soldiers, face new foes, and explore the mysteries of the Carpathian Mountains in two new campaigns, one competitive and one for solo or cooperative play.

High in the Carpathian Mountains stands the crumbling Castle Fier. Once home to a powerful warlord, the castle cast a dark shadow across the nearby villages, until crusaders attacked with sword and flame to put an end to its menace. Though history passed into folklore, the ruins of Castle Fier remained shunned by all as a cursed site. Now, horrors have been seen moving at night. An army gathers. Something has awoken in the ruins. With the political situation in the surrounding region becoming increasingly unstable, France, Prussia, Britain, and the other powers have dispatched their best agents to investigate the ruins, eliminate any threats, and acquire any treasures that could prove useful in the ongoing fight against the harvestmen… and each other.

The Carpathians: Castle Fier is a supplement for The Silver Bayonet: A Wargame of Napoleonic Gothic Horror, in which the special units must fight their way through the ruins of a menacing haunted castle. It features two campaigns – one competitive and one for solo or cooperative play – as well as new monsters to fight, soldiers to recruit, and treasure to unearth.
---