Series:
My Super Sweet Sixteenth Century
3 primary works
Book 1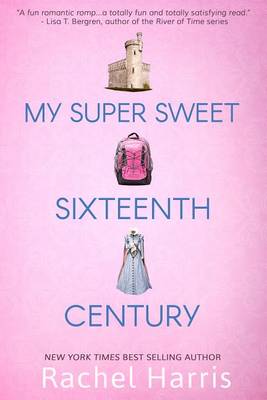 Published 18 September 2012
On the precipice of her sixteenth birthday, the last thing lone wolf Cat Crawford wants is an extravagant gala thrown by her bubbly stepmother and well-meaning father. So even though Cat knows the family's trip to Florence, Italy, is a peace offering, she embraces the magical city and all it offers. But when her curiosity leads her to an unusual gypsy tent, she exits ...right into Renaissance Firenze. Thrust into the sixteenth century armed with only a backpack full of contraband future items, Cat joins up with her ancestors, the sweet Alessandra and protective Cipriano, and soon falls for the gorgeous aspiring artist Lorenzo. But when the much-older Niccolo starts sniffing around, Cat realizes that an unwanted birthday party is nothing compared to an unwanted suitor full of creeptastic amore. Can she find her way back to modern times before her Italian adventure turns into an Italian forever?
---
Book 2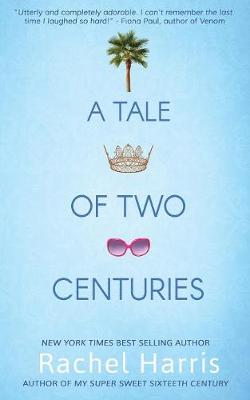 Alessandra is bored of sixteenth-century life in Italy and longs to see her time-traveling cousin, Cat, in twenty-first century Beverly Hills, California. Everything is very different in the modern world including the boys.

Alessandra D'Angeli is tired of her sixteenth-century life in Italy and homesick for her time-traveling cousin, Cat, who visited her for a magical week and dazzled her with tales of the future, Alessandra is lost. Until the stars hear her plea. One mystical spell later, Alessandra appears on Cat's Beverly Hills doorstep five hundred years in the future. Surrounded by confusing gadgets, scary transportation, and scandalous clothing, Less meets the infuriating surfer Austin Michaels. Austin challenges everything she believes in... and introduces her to a world filled with possibility.
---
Book 3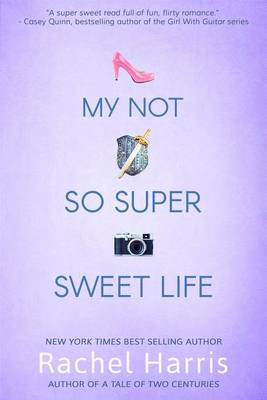 Cat Crawford just wants to be normal—or at least as normal as a daughter of Hollywood royalty can be. And it looks like fate is granting her wish: she's got an amazing boyfriend, Lucas; her fabulous cousin, Alessandra, living with her; and her dad planning his second marriage to a great future stepmom. That is, until her prodigal mother reveals on national television that she has something important to tell her daughter…causing a media frenzy.

Lucas Capelli knows his fate is to be with Cat, and he's worked hard to win her over once and for all. Unfortunately, Lucas has his own issues to deal with, including a scandal that could take him away from the first place he's truly belonged.

As secrets are revealed, rumors explode, and the world watches, Cat and Lucas discover it's not fate they have to fight if they want to stay together…this time, it's their own insecurities.

Well, and the stalkerazzi.
---