Series:
Abby Mullen Thrillers
2 primary works • 3 total works
Book 1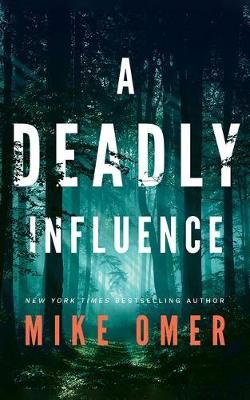 From bestselling author Mike Omer comes the first in a new series full of the psychological twists and police procedural turns that his fans have come to know and love.

Lieutenant Abby Mullen is no stranger to crisis. As the hostage negotiation instructor for the NYPD, she deals with worst-case scenarios every day. Nothing fazes her anymore.

That all changes when she gets a call from Eden Fletcher, a fellow survivor of the infamous Wilcox cult. The two haven't spoken since the night of a tragic, fiery massacre, when their paths diverged. But now Eden needs Abby's help: someone has kidnapped her son and is demanding a $5 million ransom. As Abby throws herself into the case, she can't help but wonder why the kidnapper has targeted Eden. But Eden refuses to talk. She's silent about the relics of their shared past hanging on her walls. About the kidnapper's possible motives. About what's happened in the years since she and Abby parted ways.

As the truth closes in, Abby realizes that her past may not be as far behind as she thought…and it's come home to collect.
---
Book 2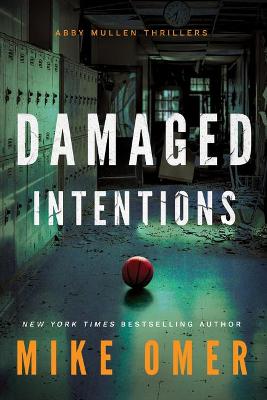 New York Times bestselling author Mike Omer returns with chilling twists and turns for a hostage negotiator with a dark past in this explosive second installment of the Abby Mullen Thrillers.

As a child, Abby Mullen escaped the insidious Wilcox cult when it literally went down in flames. Years later, she's the NYPD's best hostage negotiator and a mother. She thought the worst part of her life was behind her. Until now. Armed conspiracy theorists called the Watchers have attacked the local high school—and taken her daughter hostage.

With the delusional Watchers holding her child at gunpoint, the unflappable Abby might be at her breaking point. But the clock is ticking on her daughter's life, and she has no choice but to negotiate with the paranoid group and discover their leader's secret before it's too late.

As Abby peels back the layers of mystery surrounding the Watchers, there's always another puzzle underneath. And it seems to be leading back to the dark past she's spent her whole life trying to forget.
---
Book 3
Published 8 November 2022
In this conclusion of the Abby Mullen Thrillers by the New York Times bestselling author of A Killer's Mind, a hostage negotiator has one last chance to stop a deadly threat from her past.

When a series of suspicious fires leaves multiple victims dead in their homes, NYPD hostage negotiator Abby Mullen knows in her bones that the terrors of her childhood have returned. As a young girl, she narrowly escaped a fire set by Moses Wilcox, a fanatical cult leader who's been presumed dead for thirty years. These murders have his fingerprints all over them.

Meanwhile, razor-sharp criminal profiler Zoe Bentley is investigating the arsons—but she's never seen an offender like this. Zoe needs insight from someone who understands the mind of a cult leader. Someone like Abby Mullen.

As the unlikely duo teams up on the case, it's time for Abby to face the memories she's always wanted to forget: the cult that defined her childhood, the fire that killed her family, and the man who engineered it all. The race is on to catch a killer—even if it means braving the fiery wreckage of Abby's past.
---