Series:
The Complete Ace Trucking
1 total work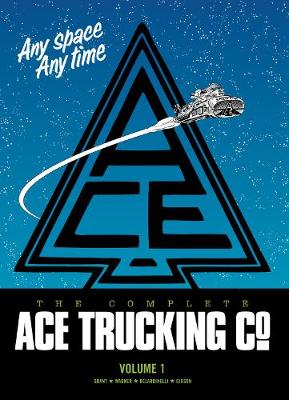 Published 9 December 2009
Keep On Trucking!
Join Ace Garp and his outrageous alien crew on the spaceship Speedo Ghost as they ply their trade on the galaxy's highways and byways. This rabble of misfits are unlike anything you'll have encountered before. Meet huge bodyguard GBH, the skeletal Feek the Freek and sarcastic ship's computer Ghost as they try to earn an honest living against insufferable odds.
Collected together for the very first time in graphic novel format this is a 2000 AD classic every comic fan will want to own!
This volume includes all the Ace Trucking stories from 2000 AD Progs 232-293
---