Series:
The Hanged God Trilogy
3 primary works Complete
Book 1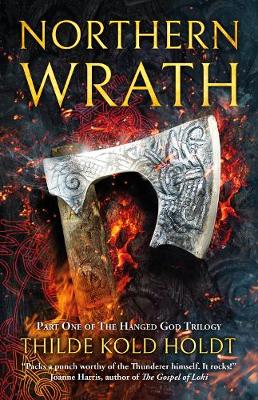 Published 27 October 2020
The bond between men and the gods is weakening.
A dead man walks between the worlds and foresees Odin's doom.
The only survivor of a slaughter unleashes a monster from fiery Muspelheim.
Long hidden among mortals, a giantess sighs and takes up her magics once again.
A chief's son must overcome war and treason to become the leader his people need.
And the final battle is coming...
---
Book 2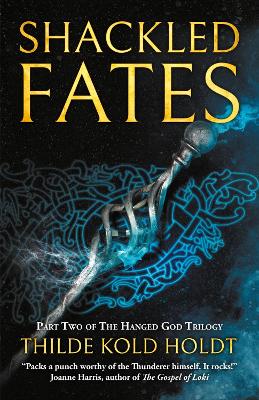 Published 26 October 2021
As Ragnarok looms, the trickster Loki breaks free from his chains.

In the battle to come, all shall die, but Ragnar will do anything to save his gods.

Einer scours the nine worlds for Hilda, who walks among gods and goddesses, searching the truth of the Runes.

For centuries Siv has run from her past, but she knows that to protect her daughter, and Midgard, she will have to face her worst fears.

It is time to confront the Alfather.
---
Book 3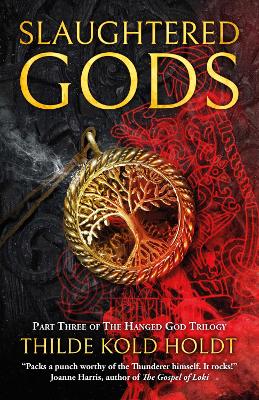 Published 27 October 2022
The Concluding Part of the Epic Viking Fantasy Trilogy
ALL SHALL PERISH
The great wolf howls for Ragnarok to begin. The half-giant Einer leads an army of the dead to clash with the golden shields of Asgard. The nornir tie and retie their threads, as Loki's and Odin's schemes unfold… and unravel. For not even cunning gods and giants see every part of the web.
As the survivors of the burned village of Ash-hill converge on the final battle on Ida's Plain, only two are truly free to choose their paths and prevent the annihilation of the nine worlds: a storyteller who holds all destinies in his hands, and a shieldmaiden with no destiny at all.
---