Series:
All of Us Villains
2 primary works Complete
Book 1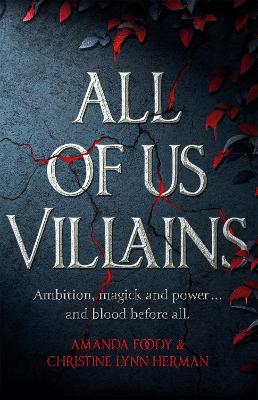 Published 9 November 2021
You Fell In Love With The Victors of The Hunger Games.
Now Prepare To Meet The Villains Of The Blood Veil.

After the publication of a salacious tell-all book, the remote city of Ilvernath is thrust into the spotlight. Tourists, protesters, and reporters alike flock to its spellshops and historic ruins to witness an ancient curse unfold: every generation, seven families name a champion among them to compete in a tournament to the death. The winner awards their family exclusive control over the city's high magick supply, the most powerful resource in the world.

In the past, the villainous Lowes have won nearly every tournament, and their champion is prepared to continue his family's reign. But this year, thanks to the influence of their newfound notoriety, each of the champions has a means to win. Or better yet--a chance to rewrite their story.

But this is a story that must be penned in blood.
---
Book 2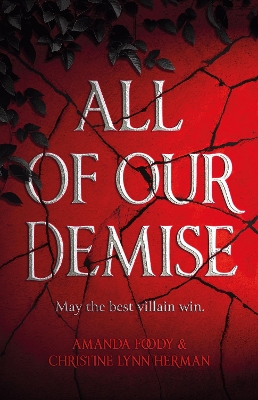 The incredible conclusion to the tournament that started in the category bestselling novel All of Us Villains.I should warn you: this is going to be absolutely brutal . . .

For the first time in this ancient, bloodstained story, the tournament is breaking. The boundaries between the city of Ilvernath and the arena have fallen. Reporters swarm the historic battlegrounds. A dead boy now lives again. And a new champion has entered the fray, one who seeks to break the curse for good... no matter how many lives are sacrificed in the process.

As the curse teeters closer and closer to collapse, the surviving champions each face a choice: dismantle the tournament piece by piece, or fight to the death as this story always intended.

Long-held alliances will be severed. Hearts will break. Lives will end. Because a tale as wicked as this one was never destined for happily ever after.
---