Series:
The Betrothed
2 primary works Complete
Book 1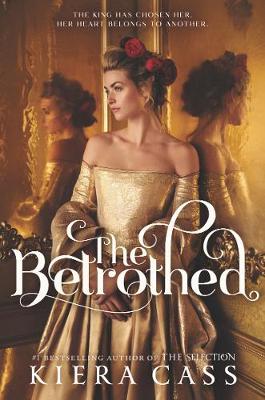 Published 18 September 2018
A would-be queen. A handsome king. A perfect match . . . or is it?
When King Jameson declares his love for Lady Hollis Brite, Hollis is thrilled. After all, she's grown up at Keresken Castle, vying for the king's attention alongside other daughters of the nobility. Capturing his heart is a dream come true.
But Hollis soon realizes that falling in love with a king and becoming queen may not be the happily ever after she thought it would be. And when she meets a commoner with the mysterious power to see right into her heart, she finds that the future she really wants is one that she never thought to imagine.
From the No. 1
New York Times
bestselling author of the Selection series comes
The Betrothed
, a glittering royal romance.
---
Book 2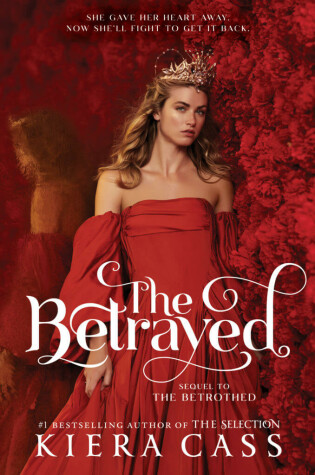 Kiera Cass brings another sparkling romance to a stunning conclusion in this sequel to the instant #1 New York Times bestseller The Betrothed.
Can you follow your heart when it's already broken?
After fleeing Coroa and leaving the memory of her beloved Silas behind, Hollis is unsteadily adjusting to life in Isolte. The Eastoffe family's affection is a balm on her weary spirit, though Etan, a surly cousin with a deep distaste for Coroans, threatens to upset the uneasy peace she's found.
While tensions at home ratchet up, disquiet in the kingdom of Isolte is reaching a fever pitch. The Eastoffes may have the power to unseat a tyrannical king—but only with Hollis's help.
Can a girl who's lost it all put the fate of her adopted homeland over the secret longings of her heart?
---