Series:
Castles in their Bones
2 primary works 3 total works planned
Book 1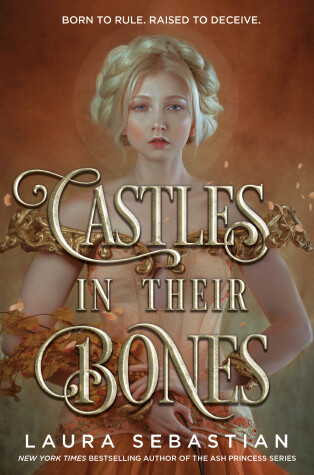 Published 1 February 2022
A spellbinding story of three princesses and the destiny they were born for: seduction, conquest, and the crown. Immerse yourself in the first book in a new fantasy trilogy from the author of the New York Times bestselling Ash Princess series.
 
"[A] page-turner that brilliantly blends magic, romance, and adventure." --Booklist

Empress Margaraux has had plans for her daughters since the day they were born. Princesses Sophronia, Daphne, and Beatriz will be queens. And now, age sixteen, they each must leave their homeland and marry their princes.
 
Beautiful, smart, and demure, the triplets appear to be the perfect brides—because Margaraux knows there is one common truth: everyone underestimates a girl. Which is a grave mistake. Sophronia, Daphne, and Beatriz are no innocents. They have been trained since birth in the arts of deception, seduction, and violence with a singular goal—to bring down monarchies— and their marriages are merely the first stage of their mother's grand vision: to one day reign over the entire continent of Vesteria.
 
The princesses have spent their lives preparing, and now they are ready, each with her own secret skill, and each with a single wish, pulled from the stars. Only, the stars have their own plans—and their mother hasn't told them all of hers.
 
Life abroad is a test. Will their loyalties stay true? Or will they learn that they can't trust anyone—not even each other?
 
---
Book 2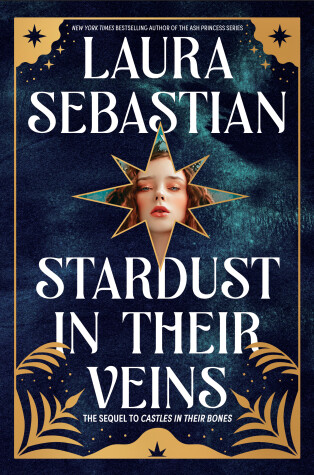 Published 7 February 2023
Immerse yourself in the second book in a fantasy trilogy from the New York Times bestselling author of the Ash Pricess series. The sequel to Castles in Their Bones is the story of three princesses and the destiny they were born for: seduction, conquest, and the crown.

Princesses Beatriz and Daphne have lost their older sister, but their mother's grand scheme of taking the continent of Vesteria is far from complete. With the country of Temarin now under the Empress's control, only the nations of Cellaria and Friv remain free from her rule. What's worse, an ominous prophecy has begun to shine through the constellations: the blood of stars and majesty spilled. 
 
Usurped by conniving cousins Nico and Gigi, Beatriz fears for her life, while in icy Friv, Daphne continues her shaky alliance with the rebels even as she struggles to stay a step ahead of them. But when an unlikely ally offers Beatriz a deal, she finds herself back in her mother's sights. 
 
With enemies around every corner and the stars whispering of betrayal, Daphne and Beatriz can't trust anyone—least of all each other. If they've learned anything, though, it's that the Empress's game is constantly changing. And the arrival of surprise visitors from Temarin just might tip the scales in the princesses' favor . . . if they manage to avoid meeting their sister's fate before they can make their next move.
---