Series:
Full-Figured
3 primary works
Book 8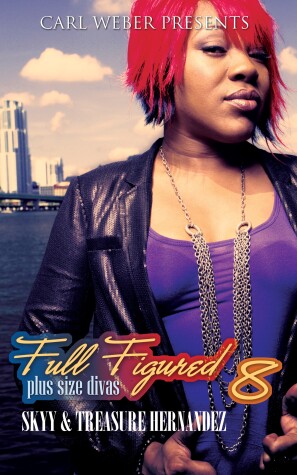 Once again, Carl Weber brings together two literary divas to give readers what they've been asking for: empowering stories about big, beautiful women.
Rayne creates beautiful works of art, but her personal life is a blank canvas, void of love and passion. With a life-changing showcase on the horizon, Rayne is completely content being alone. She has kept clear of distractions since her last breakup, five years earlier. Things are working in her favor, until an erotic dream shakes her to her core. As if things weren't becoming complicated enough, a new co-worker seems to have stepped directly out of her dream, offering her the opportunity to experience pleasure with no strings attached. Rayne must decide whether to take a chance, or pass up the opportunity that her body is craving. Will this be a masterpiece in the making, or a catastrophe waiting to happen?
Given the nickname Pooh Bear by her besties, Dakota Marie Smith is just as lovable, thick, cuddly, and soft spoken as a teddy bear. She's known by family and friends as the good girl, a wallflower who can do no wrong; but she's tired of being the bore in the bunch, so she flies to Las Vegas with plans of leaving her old self behind. Will Dakota be able to throw caution to the wind and explore the stranger within? Considering that what happens in Vegas stays in Vegas, she might be able to do just that . . . and then some.
---
Book 11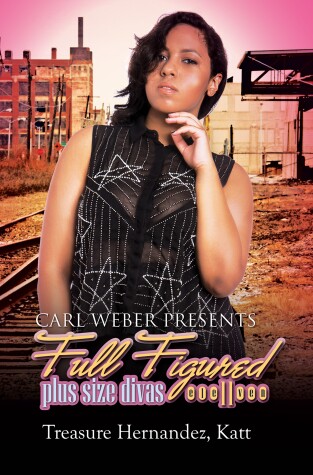 Once again, Carl Weber brings together two literary divas to give readers what they've been asking for: empowering stories about big, beautiful women.

"Lights, Camera, Action" by Treasure Hernandez: Janiyah Wade is a successful plus-size model who almost loses it all when she is sent to prison for three years. When things work in her favor and she is able to kick start her career again, things are starting to look up for her and her husband, Gun. But the heat Janiyah feels when she's under the bright lights during her photo shoots is nothing compared to the heat she and Gun will feel when their blessed union is exposed for all of Raleigh, North Carolina to see.
"How Does It Feel?" by Katt: Braylin Smith, Nayla Anderson, and Judea Hamiliton are three full-figured women who come from totally different walks of life to become the most unlikely trio of best friends. Braylin's man ain't treating her right, but he strokes her right. A better man is on the way, but not without a price. Nayla never knew true love, just convenient lovin'. Will she be willing to look past a man's wallet and accept true love? Judea has never known the touch of another, but before she can even think about committing to someone else, she needs to learn to love herself. These three ladies are dealing with drama almost as big as their beautiful curves. Travel with them as they ride through this adventure called life.
---
Book 13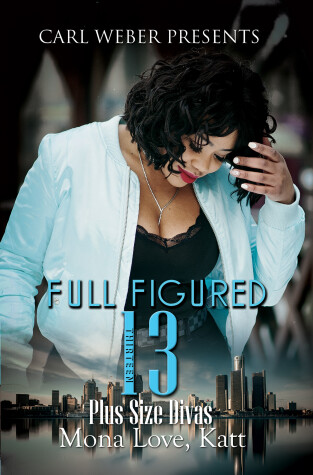 Published 26 February 2019
Mona Love and Katt deliver two empowering stories about big, beautiful women who are navigating some major changes in their lives.

A Million Dollars' Worth of Fat by Mona Love: Keisha Long is cute, funny, and always the life of the party, but she is also 320 pounds and lonely. She's tried dating apps, blind dates, and everything else she can think of, but nothing has gotten her further than the friend zone and more "I like you like a sister" speeches than she can count on all her fingers and toes.

Things change for Keisha when she buys a winning lottery ticket worth $60 million. Suddenly, she has more suitors than she can keep up with. Darius, Wilson, Tony, Keith, and Malek all come knocking on her door, but are any of them interested in the real her, and not just her newfound wealth?
Complications by Katt: Secret Johnson has been slim all her life, but since she had her second child, she has gained almost seventy pounds. She's tried every diet under the sun, but the more she tries, the more weight she seems to gain. Now it's affecting her sex drive, and she can see it's affecting her marriage. Her husband, David, always seems to be complaining.

Determined to change things, Secret finds a doctor who is willing to perform weight loss surgery at a reduced price. It's a deal that seems too good to be true. Unfortunately, she soon finds out that it is, and between the complications and her failing marriage, she is now even more desperate to find a way to reclaim the woman she used to be.
---