Series:
Bane Island
3 primary works
Book 1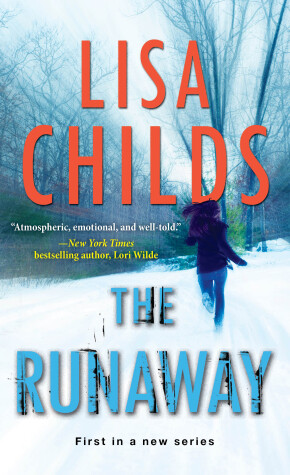 Published 27 October 2020
Bestselling author Lisa Childs launches a new romantic suspense trilogy with The Runaway, an atmospheric, fast-paced novel set on an island off the coast of Maine, where a former insane asylum has been reopened as Halcyon Hall. But despite its efforts to present itself as a spa for the rich and famous, it can't escape its haunted past.

When Bainesworth Manor calls out to the cursed, they come.
And they never leave again...

"Atmospheric, emotional, and well-told."
--New York Times bestselling author, Lori Wilde

I'm in trouble. Come get me.


On a remote island off the coast of Maine lies a secluded estate. There, behind wrought iron gates and rock walls, sits Halcyon Hall. Today, it is an exclusive spa catering to wealthy elites and pampered celebrities. But once, it had another name—and a terrifying reputation . . .


Rosemary Tulle has come to Halcyon Hall desperate to find her younger sister. Seventeen-year-old Genevieve left a brief, troubling message on Rosemary's phone, begging to be picked up. But Rosemary is not on the visitor list, and no one will let her in . . .
 
Halcyon Hall was once Bainesworth Manor, an asylum for the insane. Such places often draw whispers about gruesome treatments and tortured inmates. In the case of Bainesworth, the reality may have been far worse. Now, staff insist that Genevieve ran away, but Rosemary's instincts say otherwise. Rosemary and Genevieve share an unusual bond, and she knows Genevieve wouldn't have just left. Compelled to turn for help to a man she hoped never to see again, Judge Whit Lawrence, she tries to learn the truth about Genevieve. But it will mean uncovering secrets about Bainesworth Manor, and about Rosemary's own dark past—secrets with the power to kill . . .
 
"Childs knows how to keep readers riveted." –RT Book Reviews


"Grabs you from page one . . . Lisa Childs paints an eerie, haunting suspense that will keep you riveted until the very last page!"  --Rita Herron, USA Today bestselling author
---
Book 2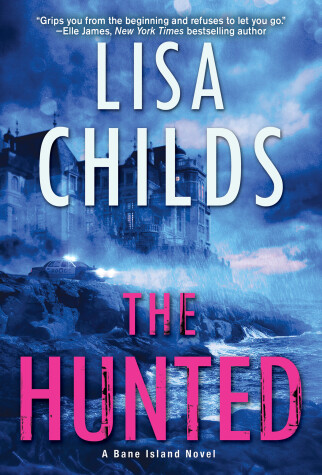 Published 30 November 2021
YOU'RE GOING TO PAY

The pressures of fame and an obsessive stalker have driven pop star Olivia Smith to take shelter at Halcyon Hall, an exclusive spa on a remote island off the coast of Maine. Yet from the moment she arrives, there are rumors about women disappearing, and stories about the resort's grisly past. Then a note arrives from her stalker, proving that nowhere is truly safe...
 
It's been twenty-five years since Sheriff Deacon Howell discovered his first dead body on these grounds. Back then, Halcyon Hall was an asylum known as Bainesworth Manor. Others have perished here since, including Deacon's wife. Many locals share his belief that her death wasn't suicide. The difference is, they think Deacon killed her. But he has bigger problems than gossip, because another body has been found ...
 
As Deacon investigates the increasing threats to the singer's life, the danger becomes undeniable. Something evil lurks here—not just in the asylum's grim history, but in the present. And there will be no rest at Halcyon Hall until every sin has been avenged . . ....
---
Book 4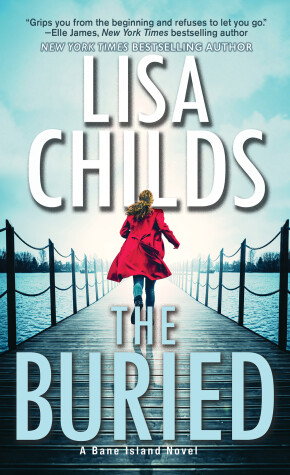 Published 26 September 2023
For fans of The Sanatorium and The Guest List, the newest dark romantic thriller from New York Times bestselling author Lisa Childs is laden with Gothic atmosphere and brilliantly plotted twists, as an undercover officer investigating her sister's death learns Halcyon Hall, the glamorous spa built on the grounds of a former insane asylum off the coast of Maine, holds decades of deadly secrets…

Somewhere inside Halcyon Hall, the elite spa with an infamous past on a remote Maine island, are the answers state trooper Mae Montgomery desperately needs to solve a murder investigation. To find them, she's checking into the exclusive retreat under an assumed name—that of her late sister, a former model. But at least one person isn't fooled.
Fitness trainer Bode James grew up on Bane Island and took it upon himself to transform the former psychiatric hospital into a wellness resort. But a killer still lurks here. Bode already lost the mother of his child. And though he believes Mae is there under false pretenses, he also fears that without her help, more people will die.
Mae blames Bode for contributing to her sister's death. But who can be trusted at Halcyon Hall? Beneath its history of dead and missing women is a legacy of evil that must be reckoned with at last, before it buries them all…
---