Series:
Full Figured
1 primary work
Book 4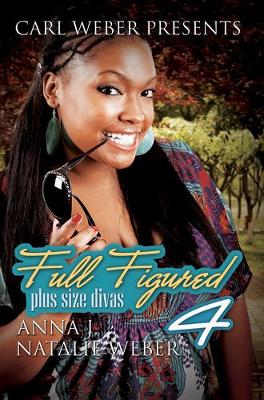 Published 1 December 2011
With his Full Figured series, Carl Weber brings together some of Urban Books' hottest authors to entertain readers with empowering stories about the lives and loves of beautiful full-figured women. This time Anna J. and Natalie Weber bring the heat.

After a humiliating public divorce from Sean King, stockbroker to the stars, all Valencia McCoy has left is her hair salon, The Real McCoy. She drowns her sorrow in gallons of butter pecan ice cream, until a friend finally convinces her to see a psychiatrist. Dr. Alexander Thornton finds it hard to keep his composure when the stunning, curvaceous Valencia walks into his office. As Alex finds himself falling for his patient, will he be able to maintain his professionalism and help her regain her self-confidence?

Thirty-year-old Amber Couture is used to having things her way. She's got a six-figure income, a fabulous home in a gated community, and her pick of men who just love her exaggerated curves. Trevor is a mechanic who works in her family's car dealership. His bedroom skills are so good that Amber might not even notice he's got other motives. Stephen has plenty of money in the bank, but he can't rock Amber's world the way Trevor does. And then there's Robert. He's been after Amber for six months, but she won't give him a first date. Would it make a difference to her if she knew how much money he just inherited? This full-figured diva will have to decide which is better when it comes to men: quantity or quality?
---