Series:
B.P.R.D
3 total works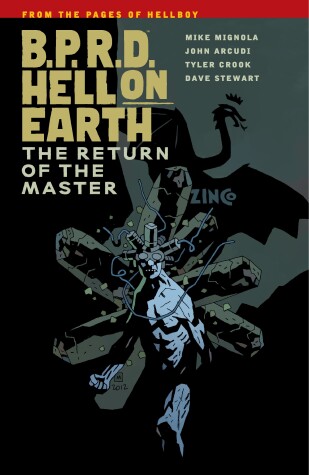 A rogue scientist who escaped the bloody massacre in B.P.R.D. Hell on Earth: Russia assembles a paranormal cult bent on world destruction. Can an elite B.P.R.D. task force hunt down the mad Russian's stronghold in time, or will monsters overwhelm a world already teetering on the edge of apocalypse? Collects B.P.R.D. Hell on Earth: The Return of the Master #1–#5.

FEATURING ART BY RYAN SOOK AND EISNER WINNER TYLER CROOK!

RETURN OF THE BLACK FLAME!
---
The B.P.R.D. crew investigates the site of a hundred-year-old magical ritual and Hellboy breaks into the secret library of a dead necromancer. Collects The Pickens County Horror #1-#2, The Transformation of J. H. O'Donnell, and The Abyss of Time Parts 1 and 2.
---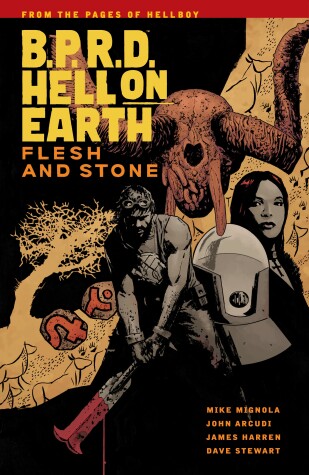 Things seem to be going well for the BPRD. With their alliance with the military, they now have all the munitions they need and, compared to what they faced in New York, an easy mission to clear a small town. But the town has strange connections to Howards's past as a prehistoric warrior, and more than its share of monsters. This volume collects B.P.R.D. Hell on Earth #125-#129.
---