Series:
The Fallen Empire
3 primary works
Book 1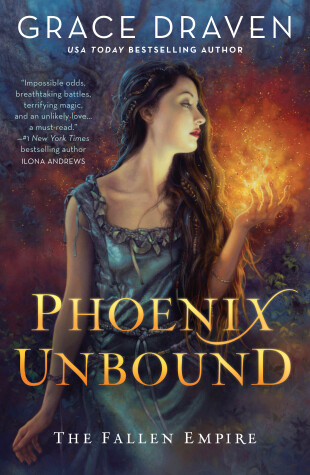 Published 25 September 2018
In this USA Today bestselling novel, a woman with power over fire and illusion and the enslaved son of a chieftain battle a corrupt empire in this powerful and deeply emotional romantic fantasy.

Every year, each village is required to send a young woman to the Empire's capital--her fate to be burned alive for the entertainment of the masses. For the last five years, one small village's tithe has been the same woman. Gilene's sacrifice protects all the other young women of her village, and her secret to staying alive lies with the magic only she possesses.

But this year is different.

Azarion, the Empire's most famous gladiator, has somehow seen through her illusion--and is set on blackmailing Gilene into using her abilities to help him escape his life of slavery. Unknown to Gilene, he also wants to reclaim the birthright of his clan.

To protect her family and village, she will abandon everything to return to the Empire--and burn once more.
---
Book 2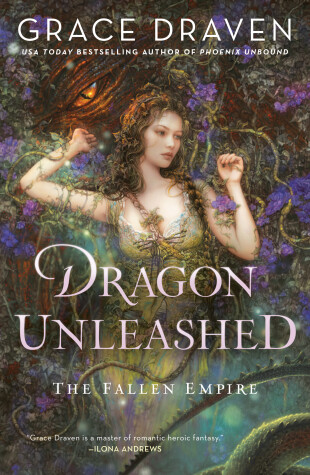 A dragon shapeshifter and a healer with power over the earth fight a corrupt empire in this thrilling and deeply emotional romantic fantasy from the USA Today bestselling author of Radiance.

Magic is outlawed in the Krael Empire and punishable by death. Born with the gift of earth magic, the free trader Halani keeps her dangerous secret closely guarded. When her uncle buys a mysterious artifact, a piece of bone belonging to a long-dead draga, Halani knows it's far more than what it seems.

Dragas haven't been seen for more than a century, and most believe them extinct. They're wrong. Dragas still walk among the denizens of the Empire, disguised as humans. Malachus is a draga living on borrowed time. The magic that has protected him will soon turn on him--unless he finds a key part of his heritage. He has tracked it to a group of free traders, among them a grave-robbing earth witch who fascinates him as much as she frustrates him with her many secrets.

Unbeknownst to both, the Empire's twisted empress searches for a draga of her own, to capture and kill as a trophy. As Malachus the hunter becomes the hunted, Halani must risk herself and all she loves to save him from the Empire's machinations and his own lethal birthright.
---
Book 3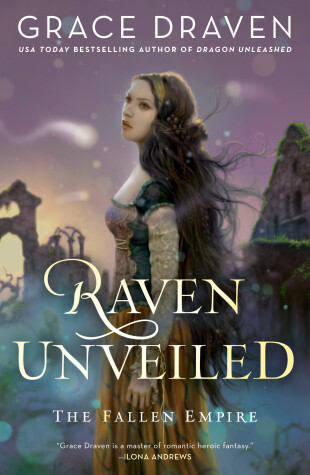 Published 8 November 2022
A woman with the gift to speak to the dead—and the assassin pursuing her—may be the only chance a crumbling empire has of holding back true evil, in this electrifying fantasy romance from the USA Today bestselling author of Radiance.

Siora has been on the run for longer than she cares to remember, from her past and her gift. Born with the ability to see and speak to ghosts, she has heard their desperate pleas as an otherworldly predator stalks the dead amid the fertile killing fields of the collapsing Krael Empire. The creature's power and reach are growing with every soul it consumes, but Siora is preoccupied with her own troubles: namely an assassin who has sworn an oath of vengeance against her.
 
Gharek of Cabast was once the right-hand man of the reviled empress but is now a wanted fugitive. Although his reasons for hunting Siora are viscerally personal, what Gharek can't anticipate is that when he finally does find her, she will hold the key to saving his world, or what's left of it. To make good on old debts and protect the vulnerable dead from a malevolent force, Gharek and Siora will both need to make an ally out of an enemy—and trust that will be enough to save each other.
---