Series:
Arab List
2 total works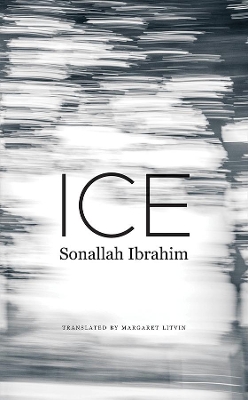 Published 25 October 2019
The year is 1973. An Egyptian historian, Dr. Shukri, pursues a year of non-degree graduate studies in Moscow, the presumed heart of the socialist utopia. Through his eyes, the reader receives a guided tour of the sordid stagnation of Brezhnev-era Soviet life: intra-Soviet ethnic tensions; Russian retirees unable to afford a tin of meat; a trio of drunks splitting a bottle of vodka on the sidewalk; a Kirgiz roommate who brings his Russian girlfriend to live in his four-person dormitory room; black-marketeering Arab embassy officials; liberated but insecure Russian women; and Arab students' debates about the geographically distant October 1973 War. Shukri records all this in the same numbly factual style familiar to fans of Sonallah Ibrahim's That Smell, punctuating it with the only redeeming sources of beauty available: classical music LPs, newly acquired Russian vocabulary, achingly beautiful women, and strong Georgian tea.
 
Based on Ibrahim's own experience studying at the All-Russian Institute of Cinematography in Moscow from 1971 to 1973, Ice offers a powerful exploration of Arab confusion, Soviet dysfunction, and the fragility of leftist revolutionary ideals.
 
---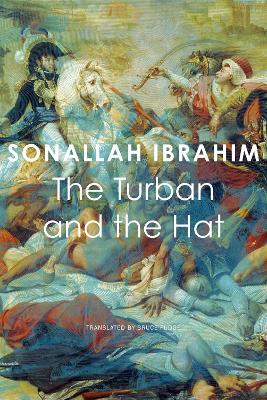 Published 28 November 2022
A novel of the invasion and occupation of Egypt by Napoleonic France as seen through the eyes of a young Egyptian.
 
The Napoleonic-era French invasion and occupation of Egypt are often seen as the Arab world's first encounter with the military and technological prowess of the West—and it came as a terrible shock. The Turban and the Hat tells the story of those three tumultuous years from the perspective of a young Egyptian living in late-eighteenth-century Cairo. Knowing some French, he works as a translator for the occupiers. He meets their scientists and artists, has an affair with Bonaparte's mistress, and accompanies the disastrous campaign to take Syria, where he witnesses the ravages of the plague and the horrific barbarism of war. He is astonished by the invaders' lies and propaganda, but he finds that much of what he thought he knew about his fellow Egyptians was also an illusion. Convincing in its history but rich in themes that resonate today, The Turban and the Hat is a story of resistance, but also of collaboration, cooperation, and corruption. Sonallah Ibrahim, one of Egypt's foremost novelists, gives us a marvelous account of the Western occupation of an Arab land, one that will resonate with contemporary readers. His portrayal of this tragic—and at times comic—"clash of civilizations" is never didactic, even as it reminds us that so many lessons of history go unlearned.
---