Series:
Black Library Summer Reading
1 primary work
Book 6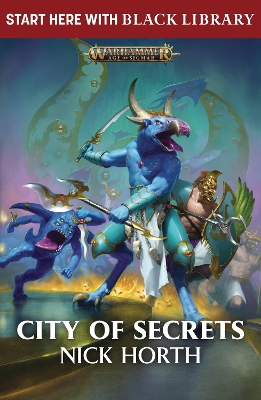 In the city of Excelsis, Corporal Armand Callis of the city watch stumbles upon a dark secret and finds himself hunted, with only a witch hunter for companionship.

Excelsis is the city of secrets, a grand and imposing bastion of civilisation in the savage Realm of Beasts. Within its winding streets and shadowy back alleys, merchants deal in raw prophecy mined from an ancient fragment of the World That Was, and even the poorest man may earn a glimpse of the future. Yet not all such prophecies can be trusted. When Corporal Armand Callis of the city guard stumbles upon a dark secret, he finds himself on the run from his former comrades, framed for a crime he did not commit. Only the witch hunter Hanniver Toll knows the truth of his innocence. Together the pair must race against time to save Excelsis from a cataclysm that would drown the city in madness and fear.
---