Series:
Mercenary Librarians
3 primary works
Book 1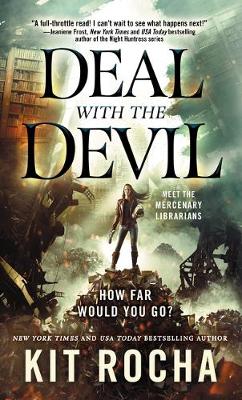 Deal with the Devil is Orphan Black meets the post-apocalyptic Avengers by USA Today and New York Times bestselling author duo Kit Rocha.

Nina is an information broker with a mission--she and her team of mercenary librarians use their knowledge to save the hopeless in a crumbling America.

Knox is the bitter, battle-weary captain of the Silver Devils. His squad of supersoldiers went AWOL to avoid slaughtering innocents, and now he's fighting to survive.

They're on a deadly collision course, and the passion that flares between them only makes it more dangerous. They could burn down the world, destroying each other in the process...

Or they could do the impossible: team up.

This is the first book in a near-future science fiction series with elements of romance.
---
Book 2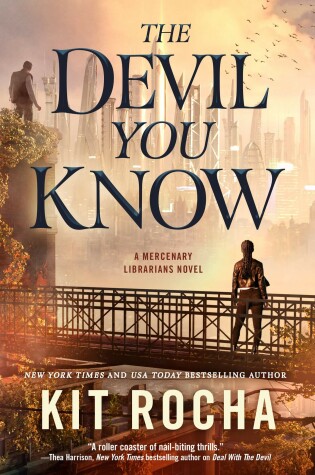 The Mercenary Librarians and the Silver Devils are back in The Devil You Know, the next installment of USA Today and New York Times bestselling author Kit Rocha's post-apocalyptic Action/Romance, with hints of Orphan Black and the Avengers

Maya has had a price on her head from the day she escaped the TechCorps. Genetically engineered for genius and trained for revolution, there's only one thing she can't do—forget.

Gray has finally broken free of the Protectorate, but he can't escape the time bomb in his head. His body is rejecting his modifications, and his months are numbered.

When Maya's team uncovers an operation trading in genetically enhanced children, she'll do anything to stop them. Even risk falling back into the hands of the TechCorps.

And Gray has found a purpose for his final days: keeping Maya safe.
---
Book 3
---