Series:
Fry's English Delight
2 primary works
Book 1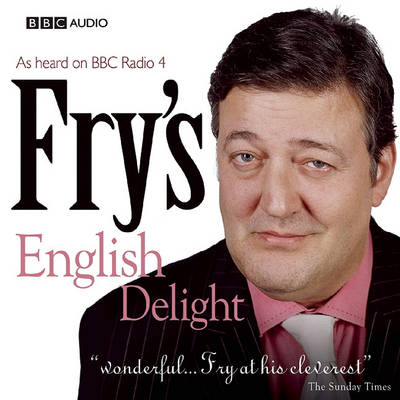 Published 8 September 2009
Stephen Fry explores the highways and byways of the English language in these four programmes, as heard on BBC Radio 4. "So Wrong It's Right" - Stephen examines how 'wrong' English can become right English. With help from a lexicographer, an educationalist, a "Times" sub-editor and a judge, Stephen examines the way in which usage changes language. "Speaking Proper" - It may be that elocution classes for children are being replaced with 'presentation skills' courses for adults, but we still see effective communication as the key to success. Here, Stephen investigates what nowadays counts as 'speaking proper'. "Hello" - Stephen says 'goodbye' with a programme about 'hello', and how it came to be one of the world's favourite words. "The Joy of Gibberish" - Stephen investigates the phenomenon of gibberish - what it is, why we write (and speak and sing) it, and why we enjoy it so much. 'Stephen Fry's...series on the English language is as stimulating as ever' - "Observer". 'It's all great fun' - "Guardian".
---
Book 5 Published 20 September 2012
A fifth series from BBC Radio 4 in which Stephen Fry examines, with the help of experts, the highways and byways of the English language. In these four episodes he tells The Story of X: a letter holy and profane, sexy and chaste; discusses intonation, the "song" of English and how cadence affects meaning; muses on the art and craft of conversation - and whether true conversation can happen on TV and radio - and ponders the meaning of meaning, and the gap between brain and mouth that means language can never truly represent thought. In addition, he tells us why blue as a colour is a newish invention.
---