Series:
Anna Travis
3 primary works
Book 7 Under the watchful eye of DCS James Langton, DCI Anna Travis takes charge of an investigation for the first time. But is it purely a missing person's case - or a full blown murder enquiry? An ominous pool of blood and no victim lead Anna on a desperate hunt for a man who has disappeared without trace.
As Anna becomes obsessed with seemingly irrelevant details, Langton fears that she is losing control. They still have no body and Anna is under increasing pressure to make an arrest...
---
Book 8 Late night on a notorious high-rise estate in Hackney and a white van is being driven erratically. The driver is pulled over by the police and questioned. A woman on the street after a long evening's drinking... She never makes it home.  A suspect... an arrest... a confession... A case done and dusted?

Five years earlier, a 13-year-old girl disappeared in broad daylight on a busy London street. DCS James Langton headed the investigation; the case was never closed. It has haunted him ever since.  And now comes another confession, to this murder, and to one more besides. Too good to be true? DCI Anna Travis, pulled into the fray, isn't so sure that they have their man. Then the suspect changes his story...
---
Book 9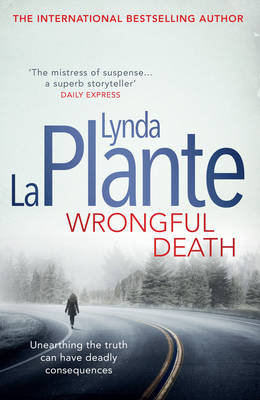 Published 2 September 2013
Duty to the job or personal ambition? Anna Travis must decide where her loyalties lie ...

Six months ago, London nightclub owner Josh Reynolds was found dead from a single gunshot wound to the head, the gun held in his right hand. His death was quickly determined to be a suicide, the investigation was closed ... a case done and dusted. Until now.

A young man, awaiting trial for armed robbery has informed his guards that Reynolds was murdered, and that he has information to share with the police. DCS James Langton tasks DCI Anna Travis to review the case. As soon as she wraps up the investigation, Langton tells Anna, she can join him at the FBI Academy in Virginia for training.

Meanwhile, Senior FBI Agent, Jessie Dewar, crime scene expert, is seconded to Anna's team as part of her research. Dewar's brash manner soon ruffles feathers among the MET, and what should have been a simple case of tying up loose ends becomes a political nightmare as the competence of the original investigation team is questioned.

Anna's trip to America is approaching, but now that the situation at the MET has become so volatile, can she trust Dewar to finish the job in her absence?
---