Series:
The Wanderer Chronicles
3 primary works
Book 1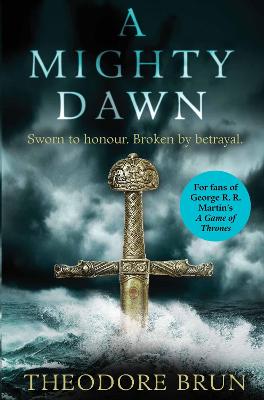 Sworn to honour.

Broken by betrayal.

Hakan, son of Haldan, chosen son of the Lord of the Northern Jutes, swears loyalty to his father in fire, in iron, and in blood. But there are always shadows that roam. When a terrible tragedy befalls Hakan's household he is forced to leave his world behind. He must seek to pledge his sword to a new king. Nameless and alone, he embarks on a journey to escape the bonds of his past and fulfil his destiny as a great warrior.

Whispers of sinister forces in the north pull Hakan onwards to a kingdom plagued by mysterious and gruesome deaths. But does he have the strength to do battle with such dark foes? Or is death the only sane thing to seek in this world of blood and broken oaths?
---
Book 2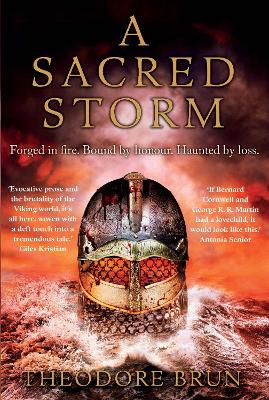 'A masterly debut... If Bernard Cornwall and George RR Martin had a lovechild, it would look like A Mighty Dawn. I devoured it late into the night, and eagerly await the sequel.' -- Antonia Senior on A Mighty Dawn

Forged in fire. Bound by honour. Haunted by loss.

8th Century Sweden: Erlan Aurvandil, a Viking outlander, has pledged his sword to Sviggar Ivarsson, King of the Svears. But violence is stirring in the borderlands. As the fires of an ancient feud are reignited, Erlan is bound by honour and oath to stand with King Sviggar.

But, unbeknownst to the old King his daughter, Princess Lilla, has fallen under Erlan's spell. As the armies gather Erlan and Lilla must choose between their duty to Sviggar and their love for each other.

Blooded young, betrayed often, Erlan is no stranger to battle. And hidden in the shadows, there are always those determined to bring about the maelstrom of war...
---
Book 3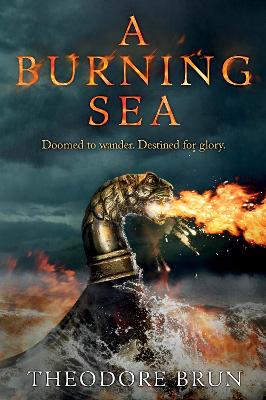 Published 3 September 2020
'Superb. A Burning Sea is a vivid, enthralling read, yet again proving that Theodore Brun is a force to be reckoned with.' Giles Kristian

Doomed to wander. Destined for glory.

Erlan Aurvandil has turned his back on the past and his native Northern lands, taking a perilous journey to the greatest city in the world, Byzantium. But as his voyage ends, Erlan is brutally betrayed, captured and enslaved by a powerful Byzantine general.

Meanwhile, Lilla Sviggarsdottir, Queen of Svealand, has lost her husband and with him, her kingdom. Leaving her lands and people behind, Lilla journeys east on a new quest: to find Erlan and raise an army mighty enough to defeat her usurper.

But when she reaches the great city of Byzantium, she discovers a place in turmoil. A dark tide is rising against the Emperor from within his own court. As the shadows darken and whispers of war begin to strengthen, Erlan's fate becomes intertwined with that of the city. Are they both doomed to fall, or can freedom be won in the blood of battle?
---