Series:
Ship Breaker
3 primary works
Book 1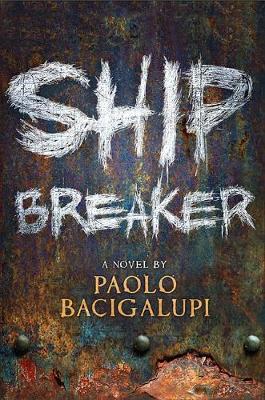 In the Gulf Coast region, where grounded oil tankers are being broken down for parts, Nailer, a teenage boy, works the light crew, scavenging for copper wiring just to make quota - and hopefully live to see another day. But when he discovers an exquisite clipper ship beached during a recent hurricane, Nailer faces the most important decision of his life: Strip the ship for all it's worth or rescue its lone survivor, a beautiful and wealthy girl who could lead him to a better life...
---
Book 2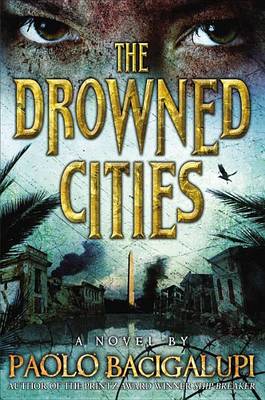 In a dark future America that has devolved into unending civil wars, orphans Mahlia and Mouse barely escape the war-torn lands of the Drowned Cities, but their fragile safety is soon threatened and Mahlia will have to risk everything if she is to save Mouse, as he once saved her.
---
Book 3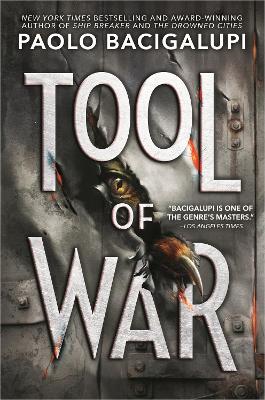 Published 10 October 2017
From Printz Award winner and National Book Award finalist Paolo Bacigalupi comes the third companion novel in the dystopic Ship Breaker universe. Set in a future swamped by rising seas, depleted resources, corporate government, and civil war, this novel stars the most provocative, most talked-about, most controversial character from Paolo Bacigalupi's highly acclaimed books Ship Breaker and The Drowned Cities, and pulls no punches in exploring the gray areas between what it means to be human--and animal.

An attack on the Drowned Cities leaves Tool, a part-human, part-animal super-soldier with heightened physical abilities, on the run. His pack of compatriots is destroyed, and his only allies are humans whom he can't afford to trust. But now he must resist his bioengineered impulse of loyalty toward his masters and embark on an all-out war against those who have enslaved him.
---