Series:
Weathermages of Mystral
3 primary works 4 total works planned
Book 1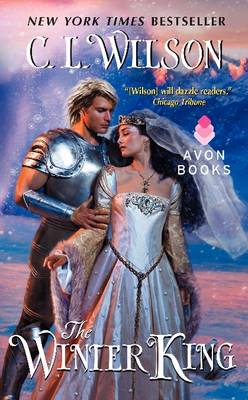 An epic new fantasy romance from New York Times and USA Today bestselling author C. L. Wilson
After three long years of war, starkly handsome Wynter Atrialan will have his vengeance on Summerlea's king by taking one of the man's beautiful, beloved daughters as his bride. But though peace is finally at hand, Wynter's battle with the Ice Heart, the dread power he embraced to avenge his brother's death, rages on.
Khamsin Coruscate, Princess of Summerlea and summoner of Storms, has spent her life exiled to the shadows of her father's palace. Reviled by her father, marriage to Wintercraig's icy king was supposed to be a terrible punishment, but instead offers Kham her first taste of freedom-and her first taste of overwhelming passion.
As fierce, indomitable Wynter weathers even Khamsin's wildest storms, surprising her with a tenderness she never expected, Kham wants more than Wynter's passion-she yearns for his love. But the power of the Ice Heart is growing, dangerous forces are gathering, and a devastating betrayal puts Khamsin and Wynter to the ultimate test.
---
Book 2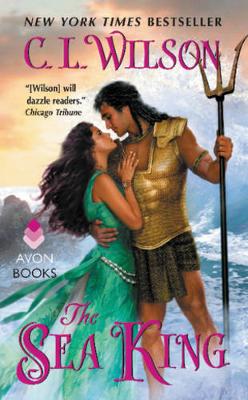 Published 31 October 2017
From the New York Times bestselling author of The Winter King comes a breathtaking new tale of love and adventure set in the mystical land of Mystral

He wasn't supposed to choose her…
Seafaring prince Dilys Merimydion has been invited to court the three magical princesses of Summerlea. To eradicate the pirates threatening Calberna and to secure the power of the Sea Throne, Dilys vows to return home with a fierce warrior-queen as his bride. But politics has nothing to do with unexpected temptation.
She didn't dare wed him...
A weathermage like her sisters, Gabriella Coruscate's gentleness exemplifies the qualities of her season name, Summer. Yet her quiet poise conceals dangerous powers she cannot begin to wield. Better to live without excitement, she reasons, than risk her heart and lose control—until an irresistible Sealord jolts her awake with a thunderclap of raw desire.
Until evil threatens everything they hold dear…
When pirates kidnap Summer and her sisters, Dilys begins a desperate quest to save the woman he loves. Only by combining his command of the seas with the unleashed fury of Summer's formidable gifts can they defeat their brutal enemies and claim the most priceless victory of all: true love.
---
Book 3 From the author's website:
Book 3 of the Weathermages of Mystral series. I've received quite a lot of mail asking for an update on this. I currently have 138,000 words written, but have another 30,000-50,000 words to go before it's done. After that I have to spend several months revising before I submit for publication. I will keep you apprised as the situation changes and will post scheduled release date as soon as I have one!
---