Series:
Hope
1 primary work • 3 total works
Book 2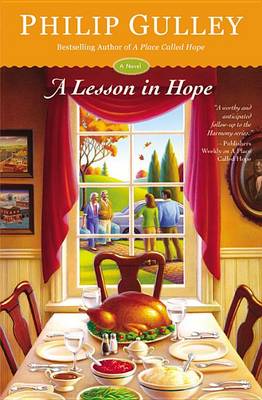 Published 1 September 2015
Sam has been pastor of Hope Friends Meeting for four months when a ninety-eight-year-old member, Olive Charles, passes away and leaves her entire estate--worth almost one million dollars--to the meeting. It's not long before this unexpected windfall creates a storm of conflicting opinions amongst members of Sam's church as to how the money should be used. And to make matters worse, Olive's niece Regina threatens the church with a lawsuit over what she deems her rightful share. Sam soon finds himself in over his head, trying to successfully deal with Regina's negotiations and lead his congregation to a decision.
---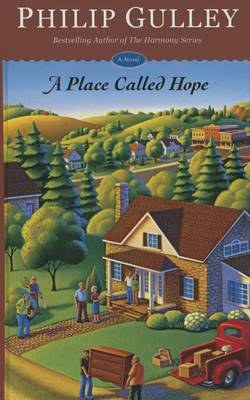 Quaker Pastor Sam Gardner agrees to oversee a wedding in place of the ill Unitarian minister, unaware until the couple stands before him that they're two women. In the tempest of strong opinions and misunderstandings that follows, Sam faces potential unemployment. Deeply discouraged, he wonders if his pastoral usefulness has come to an end. After all, his wife has found a new job at the library, his elder son is off to college, and the younger one has decided to join the military once he graduates high school. Sam is contemplating a future selling used cars when he receives a call from a woman in the suburban town of Hope, Indiana. It seems Hope Friends Meeting is in desperate need of a pastor. Though they only have twelve members, they also have a beautiful meetinghouse and a pie committee (Sam is fond of pie). But can he really leave his beloved hometown of Harmony?
---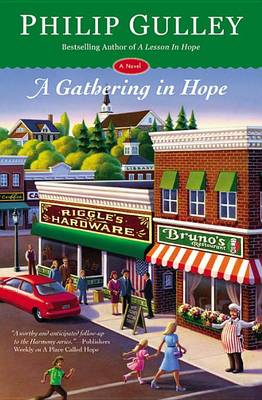 Published 6 September 2016
Pastor Sam Gardner's congregation has voted to expand their meetinghouse. But before building can commence, the County Environmental Board and the Department of Natural Resources put the quietus on the plan for at least four months. Even worse, the meetinghouse itself must be locked down for as long.
A colony of endangered Indiana bats have made the tree beside the meetinghouse, and the meetinghouse attic, their place of hanging, mating, and living, which poses a big problem for the congregation. Aside from the fact that their fanged visitors are engaging in sinful acts on church property, until these bats leave for hibernation, the congregation is left without a gathering place. And when an over-zealous Leonard Fink takes matters into his own hands, he may land Sam in jail.
---