Series:
Dick, Kerr Girls
2 total works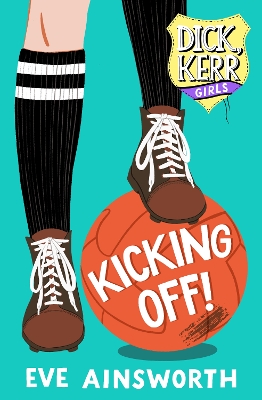 Published 3 September 2020
The remarkable story of the Dick, Kerr Ladies is brought to young readers for the very first time by award winning and CILIP Carnegie nominated Eve Ainsworth.

It's 1917, and Britain is at war. Shy teenager Hettie wants to help the war effort, and signs up to work in the local Dick, Kerr & Co. munitions factory. She's nervous, but she has no idea quite how much her life is about to change … For, inside this factory are young women who are about to make sporting history. Can Hettie find the courage to join them, and in doing so, find her own place in the world?

Based on the thrilling true story of the Dick, Kerr Ladies team – football's forgotten legends.
---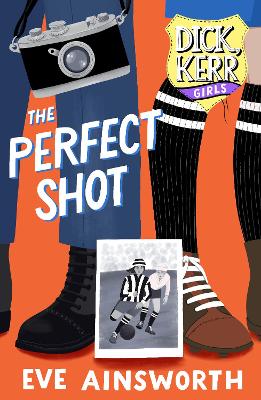 The second book in the series, based on the remarkable story of the Dick, Kerr Ladies.

With the end of WW1 being declared, Hettie's brother Freddie should be feeling relieved, but unfortunately his personal war has only just begun. He is still crippled by nightmares and guilt about a mistake that led to a man's death in the war.

He tries to distract himself by helping Hettie support the Dick, Kerr team, and his love for photography sees him quickly become their unofficial photographer, taking team shots and getting to know the girls.

Can the introduction of a new key player, Jessie Walmsley - a brave heroic woman, help Freddie to face his demons? And will a new job opportunity giving him the chance to travel the country, reporting on the Dick, Kerr Girls, finally appease his Dad?

As the girls embark on their first domestic and international tour against the French Ladies team, Freddie finds he is on a journey of his own, facing up to his mistakes and taking a step to correct them. Can he learn from the vital lesson that the Dick, Kerr Girls have to offer? That team work, communication and friendship can overcome just about anything.
---