Series:
Hustler's Wife
2 primary works
Book 1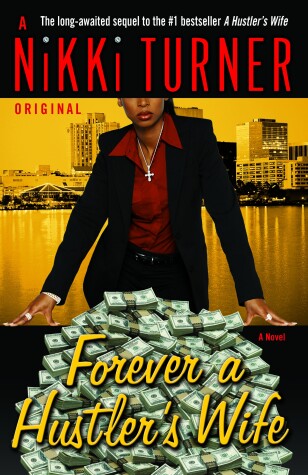 The high priestess of the hood, Nikki Turner, is back with the novel fans have been feenin' for: the sequel to her #1 bestselling novel, A Hustler's Wife.

Des, Virginia's slickest gangsta, is about to become a dad when he is charged with the murder of his own attorney. But with Yarni, his gorgeous wife (and a brilliant lawyer), now calling the shots, Des isn't going back to the slammer without a fierce fight. Even with the heat on, Des manages to take his game to the next level and finds a new hustle, one that will allow him to possess the three things all major players desire: money, power, and respect. He becomes a preacher. Reluctantly, Yarni stands by her man as he trades in his triple beam scale for a Bible and a Bentley and makes his Church of the Good Life Ministry a welcoming place for all sinners to step up to the altar.

But when Des's nephew is killed in the high-stakes heroin trade and Des learns that someone close to him okayed the hit, the dyed-in-the-wool gangsta sets aside the Bible for the gospel of the streets–even if it means risking the one person who's always had his back.
---
Book 2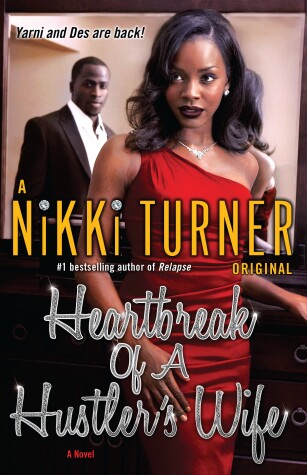 Long live the Queen of Hip Hop Lit! 
 
Nikki Turner is back with another explosive, page-turning sequel to her #1 bestselling novels A Hustler's Wife and Forever a Hustler's Wife.
 
Yarni Taylor is a successful corporate attorney who wants nothing more than for her husband, Des, to renounce his hustlin' ways and commit to his life as a pastor—especially after someone tries to kill him. But Des isn't ready to abandon his old habits just yet. He has to find out who is behind the murder attempt, and he wonders if the brazen robbery that took place during one of his church services is related in any way. But before he or Yarni can regain their footing, a young woman shows up on their doorstep—Desember Day, the eighteen-year-old daughter Des never knew he had. And, unfortunately, she takes after her father, so trouble isn't far behind. 

With their lives on the line, Yarni must sacrifice everything and take it out of the office and back to the streets to save her husband and her family from their checkered but intricately connected pasts.
---