Series:
Just One Day
3 total works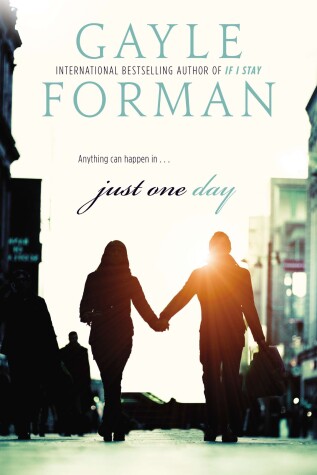 From the New York Times bestselling author of If I Stay

Allyson Healey's life is exactly like her suitcase—packed, planned, ordered. Then on the last day of her three-week post-graduation European tour, she meets Willem. A free-spirited, roving actor, Willem is everything she's not, and when he invites her to abandon her plans and come to Paris with him, Allyson says yes. This uncharacteristic decision leads to a day of risk and romance, liberation and intimacy: 24 hours that will transform Allyson's life.
 
A book about love, heartbreak, travel, identity, and the "accidents" of fate, Just One Day shows us how sometimes in order to get found, you first have to get lost. . . and how often the people we are seeking are much closer than we know.
 The first in a sweepingly romantic duet of novels. Willem's story—Just One Year—is coming soon!
---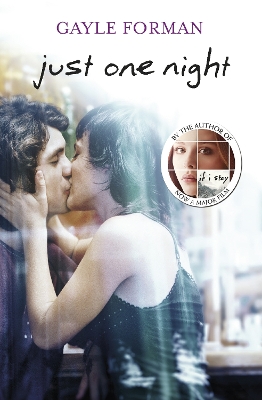 From the international bestselling author of If I Stay. Now a major film starring Chloe Grace Moretz.

Everything will happen in just one night . . .

After spending one life-changing day in Paris with laid-back Dutch actor Willem De Ruiter, sheltered American good girl Allyson "Lulu" Healey discovered her new lover had disappeared without a trace.

Just One Day followed Allyson's quest to reunite with Willem; Just One Year chronicled the pair's year apart from Willem's perspective. Now, back together at last, this delectable e-novella reveals the couple's final chapter. Perfect for fans of John Green and David Levithan.
---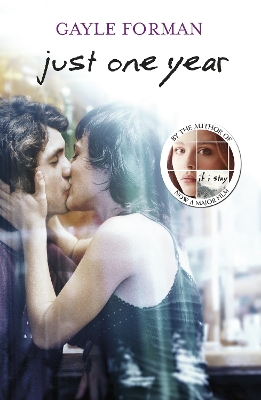 Published 10 October 2013
From the author of the international bestseller, IF I STAY, now a major film starring Chloe Grace Moretz.

Twenty-four hours can change your life . . .

Allyson and Willem share one magical day together in Paris, before chance rips them apart.

The romantic, emotional companion to Just One Day, this is a story of the choices we make and the accidents life throws at us.

But is one day enough to find your fate?

Perfect for fans of John Green and David Levithan.
---