Series:
Mills & Boon Nocturne
1 total work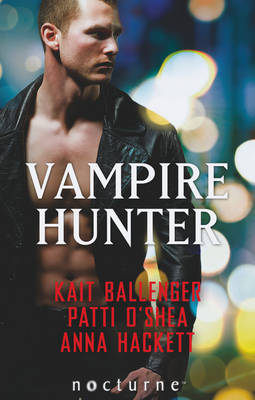 Brought together by violence, bound together by desire In a city overtaken by vampires, fierce and ruthless vampire hunters are gunning for vamp blood and vengeance. These hunters work solo, but being alone is no longer an option when the local covens and vampire court proclaim all-out war.
With their survival at stake, uneasy allegiances are forged and these strong hunters must decide between their lifelong beliefs…and their newfound desires to protect those they love and reclaim their city.
Sink your teeth into three intoxicating stories guaranteed to cool the blood in your veins!
---