Series:
Bad Blood
1 primary work
Book 2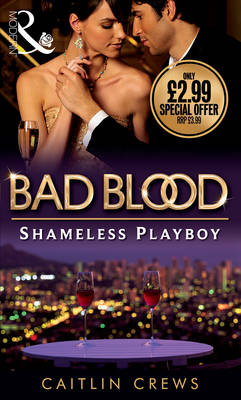 Bad Blood is a fantastic BRAND NEW collection from bestselling Modern authors.
by Caitlin Crews
Lucas…Playboy. Rebel. Rogue.
No one denies Lucas anything. Women fall at his feet and into his bed at the click of his fingers. Grace Carter knows uncontrollable Lucas could ruin her career, and she won't tolerate his wayward behaviour, despite their chemistry. But working with Lucas is thrilling, and even Grace's prim and proper shell begins to shatter.
---