Series:
Rebel Seoul
2 primary works
Book 1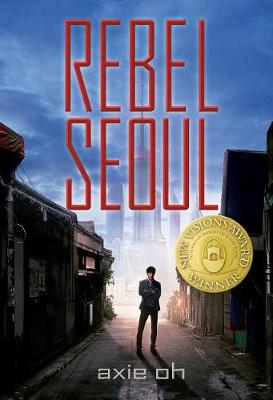 Published 14 September 2017
EAST ASIA, 2199. After a great war, the East Pacific is in ruins. In brutal Neo Seoul, where status comes from success in combat, ex-gang member Lee Jaewon is a talented pilot rising in the academy's ranks. Abandoned as a child in the slums of Old Seoul by his rebel father, Jaewon desires only to escape his past.
When Jaewon is recruited into the most lucrative weapons development division in Neo Seoul, he is eager to claim his best shot at military glory. But the mission becomes more complicated when he meets Tera, a test subject in the government's supersoldier project. Tera was trained for one purpose: to pilot one of the lethal God Machines, massive robots for a never-ending war.
With secret orders to report on Tera, Jaewon becomes Tera's partner, earning her reluctant respect. But as respect turns to love, Jaewon begins to question his loyalty to an oppressive regime that creates weapons out of humans. As the project prepares to go public amidst rumors of a rebellion, Jaewon must decide where he stands--as a soldier of the Republic, or a rebel of the people.
Pacific Rim meets Korean action dramas in this mind-blowing, New Visions Award-winning science fiction debut.
---
Book 2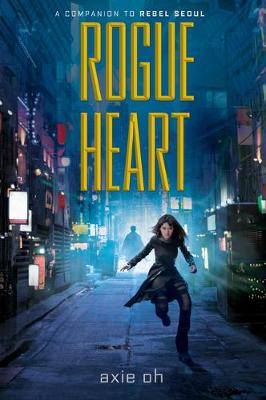 NEO BEIJING, 2201. Two years after the Battle of Neo Seoul, eighteen-year-old telepath Ama works by day in a cafe and moonlights as a lounge singer in a smoky bar at night. She's anonymous, she's safe from the seemingly never-ending war, and that's how she'd like to stay. But then PHNX, a resistance group specializing in espionage and covert missions, approaches her with an offer to expose a government experiment exactly like the one she fled. Soon, Ama is traveling with PHNX on a series of dangerous assignments, using her telepathic powers to aid the rebellion against the authoritarian Alliance.

As the war ramps up, PHNX is given its most dangerous mission yet: to infiltrate the base of the Alliance's new war commander, a young man rumored to have no fear of death. But when Ama sees the commander for the first time, she discovers his identity: Alex Kim, the boy she once loved and who betrayed her.

Now, Ama must use her telepathic abilities to pose as an officer in Alex's elite guard, manipulating Alex's mind so that he doesn't recognize her. As the final battle approaches, Ama struggles with her mission and her feelings for Alex. Will she be able to carry out her task? Or will she give up everything for Alex again--only to be betrayed once more?

Part heist novel, part love story, Rogue Heart is perfect for fans of Marie Lu's Warcross and Tahereh Mafi's Shatter Me series.
---