Series:
City of Steel and Diamond
2 primary works Complete
Book 1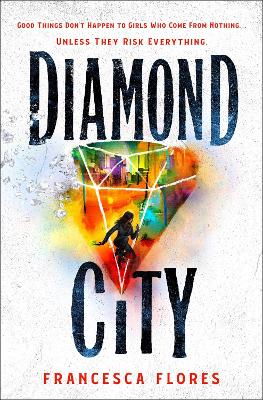 Published 28 January 2020
Meet Aina Solís. Pulled off the streets when she was twelve years old, Aina was trained to become one of the most powerful and dangerous assassins in Sumerand, a kingdom founded by immigrants, built by magic, and still reeling from an industrial revolution that's led to all-out civil war. Fearless and willing to risk everything - and with nothing left to lose - Aina is ready to leave her wretched past behind and accept a once-in-a-lifetime opportunity: to kill a wealthy industrialist named Kouta. But this career-defining move won't come easy. She will have to act against her boss Kohl, who doesn't tolerate his assassins working against him. What will be the price for her betrayal? Meanwhile, the closer Aina gets to her target, the more she craves an answer to the questions an assassin is never meant to ask: Who wants Kouta dead? And why was Aina chosen for this mission?

Now, in a city full of dark forces and hidden agendas, old rivalries and a whole new world of enemies, it's up to Aina to unravel a conspiracy that could rewrite Sumerand's history and her own future. Is it too late to save her city - and herself? Is courage born or is it bred? And what must Aina sacrifice for a second chance to begin a better, brighter life?
---
Book 2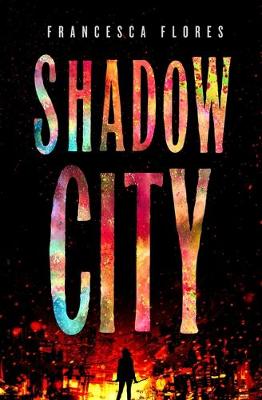 Published 1 February 2021
Aina Solís has fought her way to the top of criminal ranks in the city of Kosín by wresting control of an assassin empire owned by her old boss, Kohl. She never has to fear losing her home and returning to life on the streets again - except Kohl, the man who tried to ruin her life, will do anything to get his empire back. Aina sets out to kill him before he can kill her.

But Alsane Bautix, the old army general who was banned from his seat in the government after Aina revealed his corruption, is working to take back power by destroying anyone who stands in his way. With a new civil war on the horizon and all their lives at risk, the only way for Aina to protect her home is to join up with the only other criminal more notorious than her: Kohl himself.

As Bautix's attacks increase, Aina and Kohl work together to stop his incoming weapons shipments and his plans to take back the Tower of Steel. To defeat them both, Aina will resort to betrayal, poison, and a deadly type of magic that hasn't been used in years.

Through narrow alleys, across train rooftops, and deep in the city's tunnels, Aina and Kohl will test each other's strengths and limits, each of them knowing that once Bautix is dead, they'll still have to face each other. If she manages to kill him, she'll finally have the freedom she wants - but it might forever mark her as his shadow in a city where only the strongest survive.
---