Series:
The Age of Darkness
3 primary works Complete
Book 1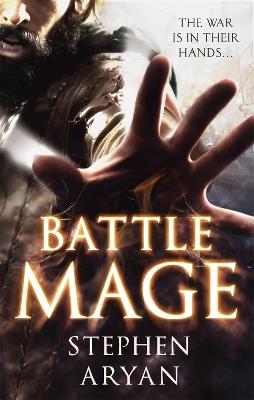 Published 22 September 2015
'I can command storms, summon fire and unmake stone,' Balfruss growled. 'It's dangerous to meddle with things you don't understand.'

***Shortlisted for the David Gemmell Award***

BALFRUSS is a battlemage, sworn to fight and die for a country that fears his kind.
VARGUS is a common soldier - while mages shoot lightning from the walls of his city, he is down on the front line getting blood on his blade.
TALANDRA is a princess and spymaster, but the war will force her to risk everything, and make the greatest sacrifice of all.

Magic and mayhem collide in this explosive epic fantasy from a major new talent.

For more from Stephen Aryan and the world of Battlemage, check out:

Age of Darkness
Battlemage
Bloodmage
Chaosmage

The Age of Dread
Mageborn
Magefall

ebook-only novella: Of Gods and Men

---
Book 2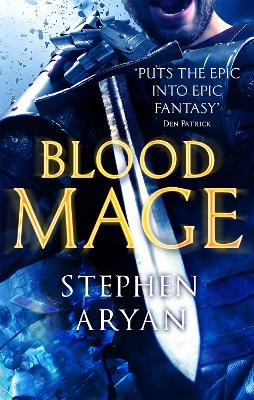 'Stephen Aryan puts the epic into Epic Fantasy' Den Patrick

Watchmen and spies, assassins and criminals will clash on the streets of a war-torn city in this magic-fuelled adventure from the author of David Gemmell award-shortlisted Battlemage.

Pick up this series if you like the sound of mage-on-mage battles and you're ready to watch the fireballs fly!

The people of Perizzi have survived the battlemage war, but their future is looking darker than ever...
BYRNE is a member of the Watch, investigating a series of murders in which the corpse was drained entirely of life.
FRAY's expertise with magic is needed to catch the killer, but working with the Watch destroyed his father, years before.
CHOSS is a champion fighter, trying to diffuse a war in the underworld that threatens to turn the streets red with rivers of blood.
KATJA is a spy from a foreign land, attempting to prevent a massacre that will topple two dynasties and destroy the fragile peace in the city for ever.

For more from Stephen Aryan, check out:

Age of Darkness
Battlemage
Bloodmage
Chaosmage

The Age of Dread
Mageborn
Magefall

ebook only novella: Of Gods and Men

---
Book 3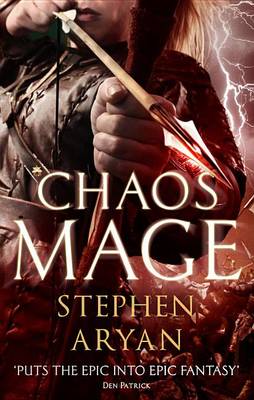 Published 11 October 2016
The final book in the epic fantasy trilogy that began with Battlemage—expect fireball-filled battles, otherworldly enemies, and heroically powerful mages

Voechenka is a city under siege. Decimated by the Battlemage War, its dead now walk the city at night, attacking survivors, calling their names and begging the living to join them beyond the grave.

Tammy is a watchman sent to the city to investigate, so the ruling powers can decide whether to help Voechenka or leave it to its grisly fate.

Zannah is a pariah in Voechenka—making up for her people's war crimes by protecting refugees who fear her far more than they fear their unearthly attackers.

Balfruss is a scholar, a traveler . . . and the infamous mage who single-handedly ended the war.

No one else may enter or leave the city—so if this ragtag group of survivors can't figure out what is going on, they'll live out their last few, short days within its walls.
And night is coming on fast . . .
---