Series:
Victorian Village Mystery
3 primary works
Book 1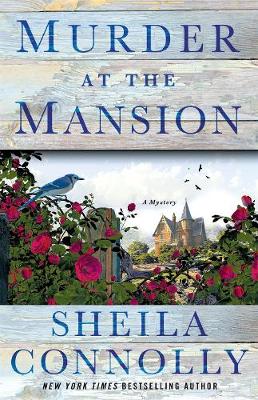 Katherine Hamilton's goal in high school was to escape from her dead-end hometown of Asheford, Maryland. Fifteen years later she's got a degree in hospitality management and a great job supervising every aspect of the day-to-day operations of a high-end boutique hotel on the Baltimore waterfront. Then her high school best friend asks her to come talk with the town leaders of Asheford, but she won't say why. Kate can't cut her last link to her past, so she agrees to make the short trip across the state to Asheford.

Once Kate arrives, the town council members reveal that their town is on the verge of going bankrupt, and they've decided that Kate's skills and knowledge make her the perfect person to cure all their ills. The town has used its last available funds to buy the huge Victorian mansion just outside of town, hoping to use it to attract some of the tourists who travel to visit the nearby Civil War battle sites. Kate has less-than-fond memories of the mansion, for personal reasons, but to make matters worse, the only person who has presented a possible alternate plan is Cordelia Walker - Kate's high school nemesis, who had a hand in driving Kate away from Asheford so many years.

But a few days later Kate receives a call from the police - Cordelia has been found dead on the mansion property, and Kate is all-but certain that her name is high on the suspect list. She finds herself juggling the murder investigation and her growing fascination with the magnificent old house that turns out to be full of long-hidden mysteries itself. Kate knows she must clear her name and save her town - before she ends up behind bars.
---
Book 2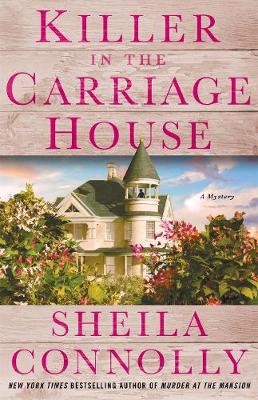 The town, on the other hand, is going to take some convincing. Ever since Henry Barton's shovel factory closed down, it's started to seem like there are more tumbleweeds than tourists rolling down Main Street. Kate's ideas are good, but expensive - and her friends and neighbours are worried that finding the money for them would push the town even further into debt.

Luckily, Kate and the handsome historian Joshua Wainwright are two very determined people who may have come up with a solution. The Barton mansion, meant to be the centerpiece of the Victorian village, has proven to be a veritable goldmine of documents about the town's nineteenth-century history, and Kate is convinced the papers hide something of value. But when a dead body turns up in the town library - mere hours before the documents were meant to arrive there themselves - Kate begins to worry that the papers spell danger instead of diamonds. It seems that someone doesn't want these forgotten secrets coming to light, and they'll do whatever it takes to keep Kate quiet.
---
Book 3
---