Series:
The Sixth World
2 primary works
Book 1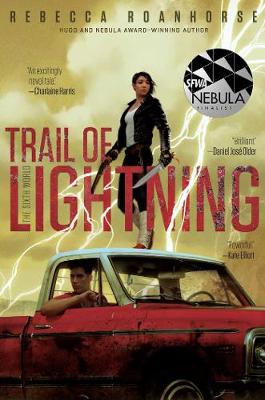 "While most of the world has drowned beneath the sudden rising waters of a climate apocalypse, Dinétah (formerly the Navajo reservation) has been reborn. The gods and heroes of legend walk the land, but so do monsters. Maggie Hoskie is a Dinétah monster hunter, a supernaturally gifted killer. When a small town needs help finding a missing girl, Maggie is their last best hope. But what Maggie uncovers about the monster is much more terrifying than anything she could imagine. Maggie reluctantly enlists the aid of Kai Arviso, an unconventional medicine man, and together they travel the rez, unraveling clues from ancient legends, trading favors with tricksters, and battling dark witchcraft in a patchwork world of deteriorating technology. As Maggie discovers the truth behind the killings, she will have to confront her past if she wants to survive." --amazon.com.
---
Book 2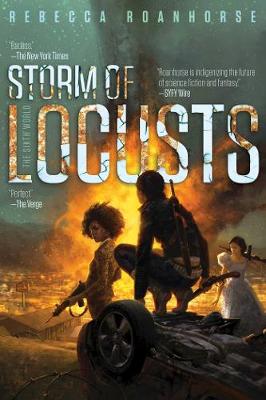 Kai and Caleb Goodacre have been kidnapped just as rumors of a cult sweeping across the reservation leads Maggie and Hastiin to investigate an outpost, and what they find there will challenge everything they've come to know in this "badass" (The New York Times) action-packed sequel to Trail of Lightning.

It's been four weeks since the bloody showdown at Black Mesa, and Maggie Hoskie, Diné monster hunter, is trying to make the best of things. Only her latest bounty hunt has gone sideways, she's lost her only friend, Kai Arviso, and she's somehow found herself responsible for a girl with a strange clan power.

Then the Goodacre twins show up at Maggie's door with the news that Kai and the youngest Goodacre, Caleb, have fallen in with a mysterious cult, led by a figure out of Navajo legend called the White Locust. The Goodacres are convinced that Kai's a true believer, but Maggie suspects there's more to Kai's new faith than meets the eye. She vows to track down the White Locust, then rescue Kai and make things right between them.

Her search leads her beyond the Walls of Dinétah and straight into the horrors of the Big Water world outside. With the aid of a motley collection of allies, Maggie must battle body harvesters, newborn casino gods and, ultimately, the White Locust himself. But the cult leader is nothing like she suspected, and Kai might not need rescuing after all. When the full scope of the White Locust's plans are revealed, Maggie's burgeoning trust in her friends, and herself, will be pushed to the breaking point, and not everyone will survive.
---