Series:
Blood for Blood
3 primary works
Book 1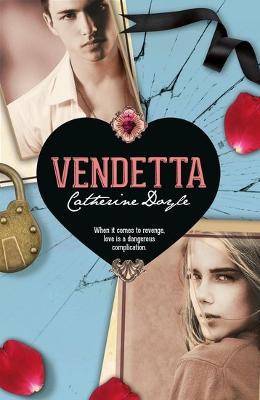 Blood will spill and hearts will break in the first book
in the acclaimed BLOOD FOR BLOOD trilogy...

When five
brothers move into the abandoned mansion next door, Sophie Gracewell's
life changes forever. Irresistibly drawn to bad boy Nic, Sophie
finds herself falling into an underworld governed by powerful
families.


When Sophie's own family skeletons come to life, she must choose
between two warring dynasties - the one she was born into, and the
one she is falling in love with. When she does, blood will spill
and hearts will break ...

'An exciting story full of
sexy, sexy boys' LOUISE O'NEILL

'VENDETTA is
a YA novel the likes of which I can't say I've ever read before
... a dark story of grudges, revenge and passion' ALICE OSEMAN

'The
plot twists between fun romantic interactions
and bone-chilling intrigue without losing a beat.' LAUREN
JAMES

'... VENDETTA is sexy and scary and will
blow your mind. You'll love it. I love it.' MELINDA SALISBURY

Need
to know what happens next? Check out book
2: INFERNO.
---
Book 2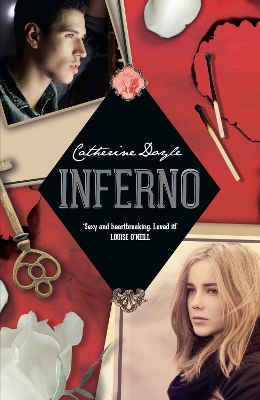 Sophie's life has been turned upside-down, and she's determined to
set things right. But Nic, the Falcone brother who represents everything
she's trying to forget, won't give up on their love - and
it's Luca's knife she clutches for comfort.

Soon another mafia clan spoils the fragile peace - and with her heart
drawn in one direction and her blood in another, Sophie's in
deeper than ever ...

Romeo and Juliet meets The Godfather in the second
instalment in Catherine Doyle's Blood for Blood series.
---
Book 3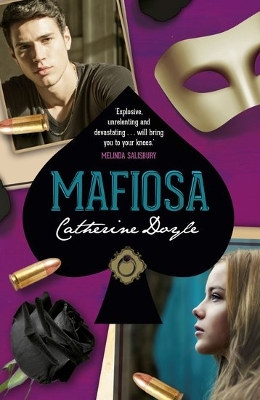 A blood war rages on the streets of Chicago. Protected by an infamous
Mafia family, Sophie is living a dangerous lie, pretending to
lead a normal life. But the deceit can't last for ever. Her heart
belongs to a killer and Sophie's the prime target of a rival clan.
She's determined to seek revenge on her mother's murderers,
but can she pay the price - can she be a Mafiosa?
---