Series:
Kingdom of Souls
3 primary works Complete
Book 1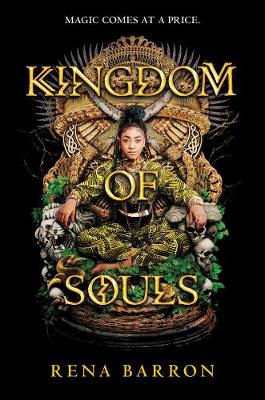 Published 3 September 2019
THERE'S MAGIC IN HER BLOOD.
Explosive fantasy set in a West African world of magic and legend, where one girl must sacrifice her life, year by year, to gain the power necessary to live up to the expectations of the mother she has never been good enough for.
Perfect for fans of Sarah J Maas, Tomi Adeyemi and Black Panther
Arrah is a young woman from a long line of the most powerful witch doctors in the land. But she fails at magic, fails to call upon the ancestors and can't even cast the simplest curse.
Shame and disappointment dog her.
When strange premonitions befall her family and children in the kingdom begin to disappear, Arrah undergoes the dangerous and scorned process of selling years of her life for magic. This borrowed power reveals a nightmarish betrayal and a danger beyond what she could have imagined. Now Arrah must find a way to master magic, or at least buy it, in order to save herself and everything she holds dear.
An explosive fantasy set in a West African world of magic and legend with a twist you will never see coming.
---
Book 2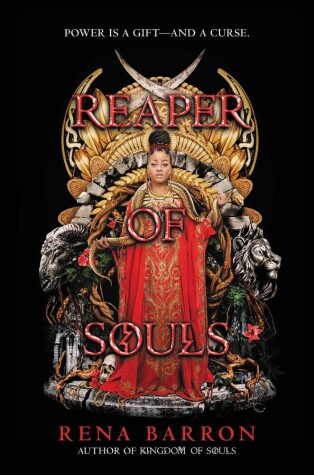 Published 16 February 2021
After so many years yearning for the gift of magic, Arrah has the one thing she's always wanted—at a terrible price. Now the last surviving witchdoctor, she's been left to pick up the shattered pieces of a family that betrayed her, a kingdom in shambles, and long-buried secrets about who she is.
Desperate not to repeat her mother's mistakes, Arrah must return to the tribal lands to search for help from the remnants of her parents' people. But the Demon King's shadow looms closer than she thinks. And as Arrah struggles to unravel her connection to him, defeating him begins to seem more and more impossible—if it's something she can bring herself to do at all.
Set in a richly imagined world inspired by spine-tingling tales of voodoo and folk magic, Kingdom of Souls was lauded as "masterful" by School Libary Journal in a starred review. This explosively epic sequel will have readers racing to the can't-miss conclusion.
---
Book 3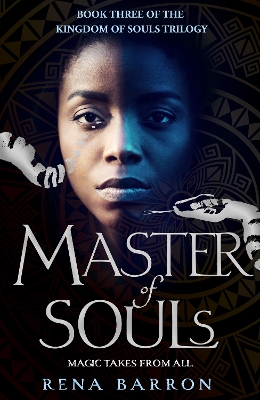 A KING
With a score to settle
A DEMON
Driven to rebel
A GIRL
Who holds the power of the gods
Arrah has sacrificed almost everything in her battle with the Demon King.
Now, forced to give up the gift of magic she'd sought for so long, she has finally found the survivors of the demons' attack on the tribal lands. But when she arrives without the power of the chieftain's kas to protect them, the new tribal leaders are suspicious of Arrah's motives, and her unmistakable connection to the Demon King.
While her heart is loyal to Rudjek, Arrah cannot deny that her soul is bound to Daho – through her past life as the orisha Dimma, the years they spent together, and the child the orishas destroyed. And as the ruthless Efiya regains her strength and begins to sow rebellion in the demons' ranks, Arrah, the Demon King and the orishas must form and uneasy alliance to restore peace to their worlds. But peace may require the ultimate sacrifice…
The epic conclusion to the fantasy trilogy set in a world of magic and legend. Perfect for fans of Tomi Adeyemi, Laini Taylor and Sarah J Maas.
---