Series:
MB Romance HB
2 total works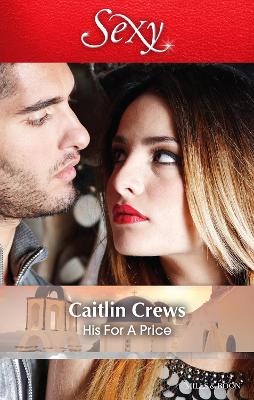 `This is all a big chess game to you, and I the convenient pawn... '
Greek tycoon Nicodemus Stathis has never been able to forget beautiful heiress Mattie Whitaker. And now, ten years of delicious tension later, Nic finally has her right where he wants her.
Mattie's once powerful family dynasty now lies in ruins, and only Nic can offer them a solution - a solution with vows!
She might not have a choice, but Mattie refuses to be the sacrificial queen to his king. But Nic's slow, deliberate seduction wears down his new bride, and the word `checkmate' lies on his lips like a promise...
Discover more at www.millsandboon.co.uk/caitlincrews
--- How can he be a good man and a Corretti?
Jilted at the altar, his arranged marriage in tatters, Alessandro Corretti has escaped to his yacht. He'll lick his wounds in private. But aboard his boat is Elena - the woman who broke his heart six months ago and now is engaged to his enemy.
But at sea there are no rules. Alessandro will take what he wants...
They'll spend the next forty days and nights together and if she's carrying his child, she'll be bound to him forever!
---