Series:
The Riverhaven Years
3 primary works
Book 1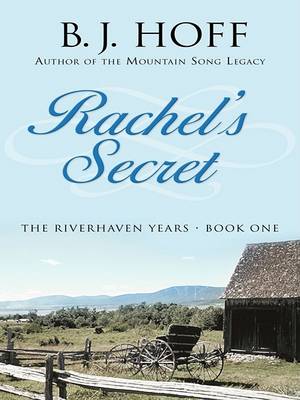 Bestselling author BJ Hoff promises to delight her many faithful readers with her compelling new series, The Riverhaven Years. With the first book, Rachel's Secret, Hoff introduces a new community of unforgettable characters and adds the elements readers have come to expect from her novels: a tender love story, the faith journeys of people we grow to know and love, and enough suspense to keep the pages turning quickly.
When the wounded Irish American riverboat captain, Jeremiah Gant, bursts into the rural Amish setting of Riverhaven, he brings chaos and conflict to the community--especially for young widow, Rachel Brenneman. The unwelcome "outsider" needs a safe place to recuperate before continuing his secret role as an Underground Railroad conductor. Neither he nor Rachel is prepared for the forbidden love that threatens to endanger a man's mission, a woman's heart, and a way of life for an entire people.
---
Book 2
Readers loved Rachel's Secret, the first book in BJ Hoff's wildly popular new series, The Riverhaven Years, and are eagerly awaiting the continuing story of young Amish widow, Rachel Brenneman, and Irish-American riverboat captain, Jeremiah Gant.
In Where Grace Abides, the compelling second book in the series, Hoff offers her readers an even closer look at the Amish community of Riverhaven and the people who live and love and work there. Secrets, treachery, and persecution are only a few of the challenges that test Rachel's faith and her love for the forbidden "outsider," while Gant's own hopes and dreams are dealt a life-changing blow, rendering the vow he made to Rachel seemingly impossible to honor.
Many of the other characters first introduced in Rachel's Secret now find their gentle, unassuming lives of faith jeopardized by a malicious outside influence. At the same time, those striving to help runaway slaves escape to freedom through the Underground Railroad face deception and the danger of discovery.
All the elements readers have come to expect from author BJ Hoff (romance, drama, great characters) join together in Where Grace Abides to fill the pages with a tender, endearing love story and a bold, inspiring journey of faith.
---
Book 3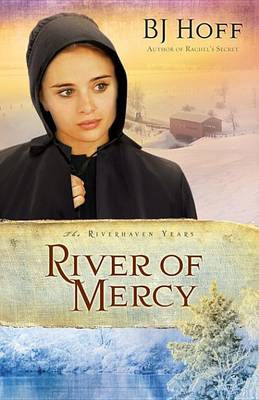 Bestselling author BJ Hoff's faithful fans will delight in the heartwarming conclusion to her acclaimed Riverhaven Years trilogy, following the success of the first two books in the series, Rachel's Secret and Where Grace Abides. In this third book, young Gideon Kanagy faces a life-changing challenge--and an unexpected romance with his young Amish friend, Emma Knepp. Gideon's sister, Rachel, and the "outsider" Jeremiah Gant add to the drama with their own dilemma and its repercussions for the entire community of Riverhaven.

As with all of BJ's popular books, unforgettable characters and well-drawn suspense keep readers turning pages into the wee hours.
---