Series:
Home for the Holidays
3 primary works
Book 1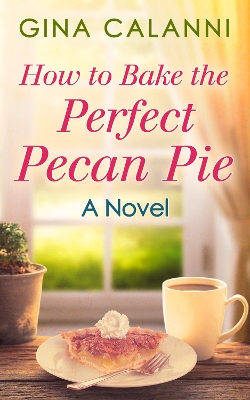 Published 7 November 2014
A warm pie. A tasty guy. Happy Thanksgiving indeed.
Lauren Hauser is home for the holidays, and she's been given a challenge: preparing her grandmother's pecan pie. The problem? Lauren's not famed for her baking skills. In fact, while her sister would win Star Baker every week, and her mom at least knows a sieve from a spatula, Lauren's bakes have always been more dangerous than delicious!
Still, no Thanksgiving would be complete without dessert…which is why Lauren finds herself searching for pecans on Thanksgiving Eve. Stumbling into a gorgeous stranger laden down with bags of pecans seems like a holiday miracle…but despite Jack's kissable lips he's frostier than a snow cone…and out of sight before she can say 'Macy's Parade'!
As the clock counts down to Thanksgiving dinner, Lauren is running out of time. And without her grandmother's perfect pecan pie it won't be a very Happy Thanksgiving! What Lauren needs is a knight in shining armour. And it might just be that the magic of Thanksgiving will find her one after all…
Home for the Holidays series:
Book 1 - How to Bake the Perfect Pecan Pie
Book 2 - How to Bake the Perfect Christmas Cake
Book 3 - Coming just in time for the 4th of July
Praise for
How to Bake the Perfect Pecan Pie
:
'There is something so charming and effervescent about the writing and Henning's way with dramatic romantic moments.' – Kirkus Reviews
'The kind of ideal, cosy read to escape into and put a little smile on your face for an hour or two!' – Sophie (Top 1000 Reviewer)
'A delightful, light hearted story to escape in with unexpected snow storms, a puncture, pecan hoarder (Jack) and lots of other things along the way!' – Splashes Into Books
---
Book 2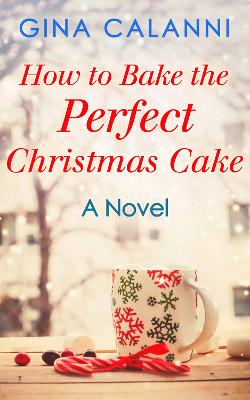 Published 3 December 2014
Don't miss the brilliant second book in the Home for the Holidays series from Gina Henning.
A delicious cake. A guy who is late. Merry Christmas to all.
After the best Thanksgiving of her life, Lauren Hauser can't wait to see Jack-the-pecan-hoarder so they can finally be in the same place at the same time. Long distance really doesn't work when you're head over heels!
But when Jack doesn't turn up at the airport Lauren is left wondering if their relationship is really as great as she thought? Sure Jack's kisses were delicious and when he looked at her, her knees felt weak, but what did they really know about each other?
A big Hauser family Christmas is just what is needed for this situation. Not only will her mom be decking the halls with boughs of monstrous-Christmas-decorations, but Lauren is baking a Christmas cake to once again claim dessert queen of the family! Will Jack fit in with the Hauser clan? Or will Lauren have to face the music…and accept that not every holiday romance was made for a happily ever after…
The Home for the Holidays series:
Book 1 - How to Bake the Perfect Pecan Pie
Book 2 - How to Bake the Perfect Christmas Cake
Book 3 - How to Bake the Perfect Apple Pie
Book 4 - How to Bake the Perfect Wedding Cake
---
Book 4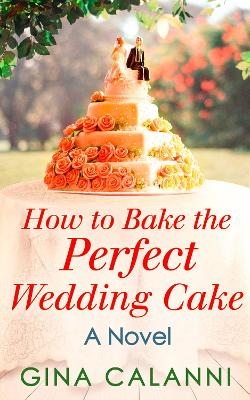 Published 25 September 2015
A three-tiered cake. A groom to take. Here comes the bride!
After an explosive 4th of July, Lauren Hauser is glad to finally be home with gorgeous fiancé Jack by her side. With only three months to go till their wedding, Lauren needs to get planning. But she can't even choose a wedding dress, let alone a maid of honour!
And with her job drastically taking a turn for the worse, the wedding quickly approaching and a blast from the past causing problems, Lauren feels like she's losing the bridal battle.
At least baking their perfect wedding cake together is something she and Jack, as award-winning bakers, are excited about! But when a surprise wedding gift arrives earlier than expected, suddenly Lauren must take back control of her job, her life and her wedding – before she says 'I do'!
Don't miss the brilliant fourth book in the Home for the Holidays series from Gina Henning.
The Home for the Holidays series:
Book 1 - How to Bake the Perfect Pecan Pie
Book 2 - How to Bake the Perfect Christmas Cake
Book 3 - How to Bake the Perfect Apple Pie
Book 4 - How to Bake the Perfect Wedding Cake
---